56 Palestinians Killed, 897 Injured During Latest Peace Talks
Mar 20 2014 / 8:03 pm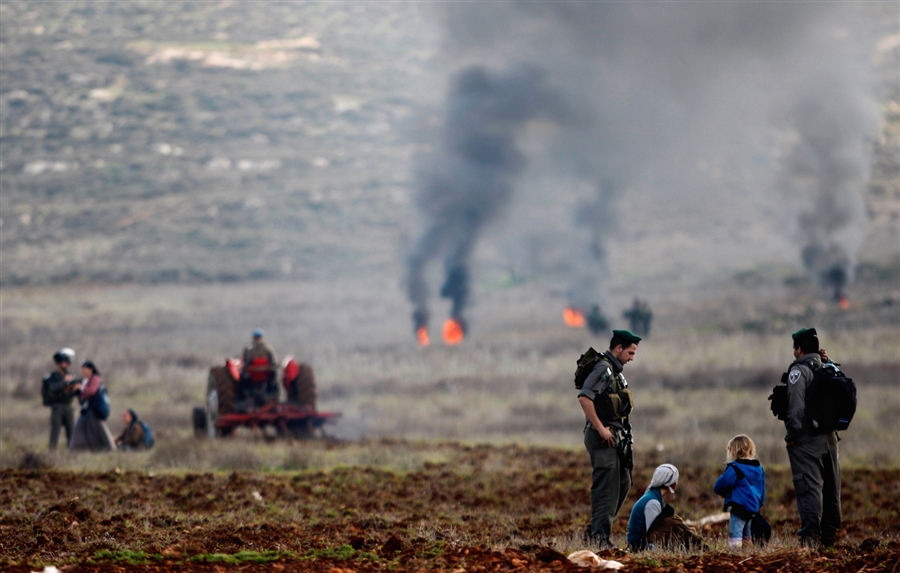 IMEMC, 3/20/14 – Israeli military forces have killed 56 Palestinians and injured 897 since the resumption of peace negotiations with Israel in July, the Palestine Liberation Organization (PLO) said Tuesday.
According to the PLO statement there have been over 500 settler attacks on persons and property in the West Bank, and Israeli forces have arrested over 3,000 Palestinians in 3,767 military raids, the Alternative Information Center (AIC) reports.
During the same period Israel began work on 10,509 settler housing units, while it demolished 146 Palestinian homes.
The numbers did not include 15-year-old Yousef Nayif Yousef Shawamrah Abu Akar, who was shot and killed by Israeli forces on Wednesday, in the southern West Bank, according to Ma'an News Agency.
Witnesses said the victim had been foraging for local plants when he was shot, but the army claimed he and two others had been vandalizing the security fence.
Peace talks between Israelis and Palestinians were relaunched in July, under the auspices of the United States, and after nearly three years of impasse.
Israel's government has announced the construction of thousands of housing units in illegal settlements since peace talks began.
The internationally recognized Palestinian territories, of which the West Bank and East Jerusalem form a part, have been occupied by the Israeli military since 1967.
Posted by
Philip Giraldi
on Mar 20 2014 . Filed under
Featured articles
,
News from the Middle East
. You can follow any responses to this entry through the
RSS 2.0
. Both comments and pings are currently closed.