Exclusive: U.S. to Support ICC War Crimes Prosecution in Syria
May 7 2014 / 11:09 pm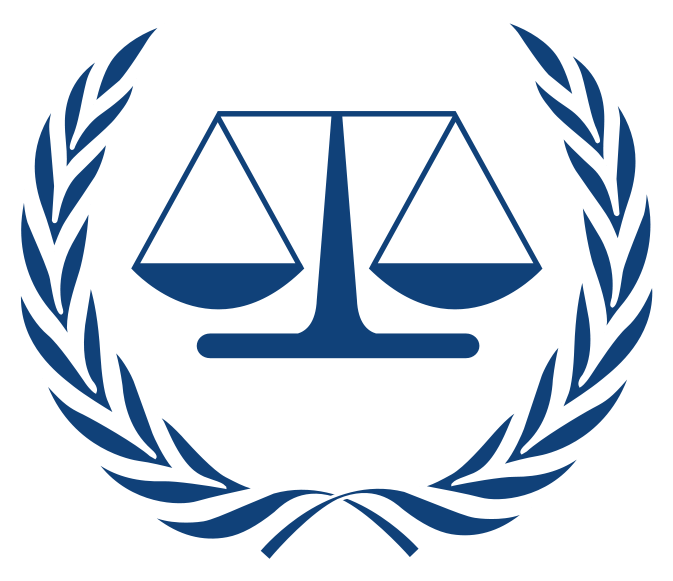 John Whitbeck's commentary:
According to the FOREIGN POLICY post transmitted below, the U.S. government, notwithstanding its traditional hostility to international law in general and the International Criminal Court in particular, has decided to support a UN Security Council resolution authorizing an ICC investigation into alleged war crimes committed on Syrian territory – but only subject to two explicit (and unsurprising) provisos: (i) that "the ICC prosecutor … would have no authority to investigate any possible war crimes by Israel" and (ii) that the authorizing resolution "would exclude the prosecution of non-Syrian nationals from countries, like Israel and the United States, that are not members of the court."

The inspiration behind the creation of the ICC was, of course, "universal jurisdiction", the previously (and still) utopian belief that all states and peoples are equal and should be subject to the same rule of law with respect the world's worst crimes, notably war crimes, crimes against humanity, the crime of aggression, genocide and apartheid.

Such a concept was, of course, antithetical and horrifying to the prevalent American worldview, which may once have boldly proclaimed that "all mean are created equal and endowed by their Creator with inalienable rights" but which now sees the world as one in which all states and peoples may, at least theoretically and rhetorically, be created equal but in which some (two, to be precise) are (with apologies to George Orwell) clearly "more equal than others" – indeed, endowed by their Creator with "exceptionalism" and, accordingly, entitled to total and unqualified immunity and impunity for their crimes.

Gradually and reluctantly, the U.S. government is realizing that the ICC can occasionally be a useful tool in making life unpleasant for those the U.S. government perceives as "bad guys" – but only if the God-given immunity and impunity of the two chosen peoples are respected and preserved.
By Colum Lynch.
Foreign Policy | The Cable – Barack Obama's administration has decided to back a push to have the International Criminal Court (ICC) open a formal, United Nations-sanctioned investigation into potential Syrian war crimes, embracing a strategy that it once dismissed as wholly inadequate in confronting mass atrocities in Syria, according to U.N.-based officials.
The United States this week gave the green light to France — which has championed the effort — to distribute the text of a draft Security Council resolution authorizing an ICC investigation into alleged Syrian atrocities to other members of the 15-nation council for more formal negotiations, according to diplomats familiar with the matter.
The United States indicated that it could support the text after seeking assurances that the ICC prosecutor, based in The Hague, would have no authority to investigate any possible war crimes by Israel, which has occupied the Golan Heights since the Six-Day War in 1967, according to those diplomats. The draft will be shared this week with the U.N.'s five veto-wielding powers, including China and Russia, before being distributed to all members of the 15-nation council as early as next week.
The resolution's passage is anything but ensured. The new diplomatic push sets the stage for a big-power confrontation with Syria's closest ally, Russia. Moscow has previously expressed its skepticism over the virtue of an ICC prosecution of alleged Syrian war criminals. U.N. diplomats say they are under no illusion that Russia can be easily dissuaded from vetoing the resolution. Still, proponents of the measure say lobbying the Russians is worth a try, given that Russia has previously yielded to international pressure to rein in its Syrian allies.
"Russian objections to an ICC referral shouldn't be seen as irreversible," said Balkees Jarrah, international justice counsel at Human Rights Watch. "As the situation on the ground shifts in Syria, we have seen changes in Russia's position on chemical weapons and humanitarian access.… Russia would be hard-pressed to explain why it wouldn't want the ICC to go after atrocities by government forces and others alike since the court would examine crimes by all sides. So it would be a mistake to preclude circumstances in which the Russians would allow the council to give the court a mandate in Syria."
The Hague-based court is currently unable to prosecute crimes committed in Syria because Bashar al-Assad's government never joined the treaty body, known as the Rome Statute, establishing the global court. Under the terms of the treaty, only the U.N. Security Council has the power to invite the prosecutor to investigate crimes that occur beyond the reach of the court's jurisdiction. So far, the 15-nation council has approved previous investigations only in Libya and in Darfur, Sudan. Russia voted in favor of both investigations. The United States and China abstained on the Darfur resolution, but they both voted in favor of the ICC investigation in Libya.
If adopted, the latest resolution would grant the ICC prosecutor, Fatou Bensouda, the power to conduct an investigation into alleged war crimes, crimes against humanity, and other criminal acts allegedly committed by Syrian authorities and Syrian rebel groups. Funding for the investigation would be raised on a voluntary basis. Like previous resolutions, the draft would exclude the prosecution of non-Syrian nationals from countries, like Israel and the United States, that are not members of the court.
The United States and its European and Arab partners are discussing a second draft resolution that would demand that the Syrian army crack open its borders, particularly with Turkey, to accelerate the delivery of assistance to rebel-controlled communities that have received only a tiny fraction of international aid entering the country. It remains unclear which resolution they would put for a vote first.
The efforts highlight how the White House is grasping for ways to handle the Syrian crisis as U.S.- and Russian-sponsored political talks have stalled, the killing continues unabated, and President Assad is preparing plans for his re-election.
In September 2013, when the Obama administration was planning to strike Syria in response to its alleged use of chemical weapons, Samantha Power, the U.S. ambassador to the United Nations, questioned the efficacy of a range of diplomatic measures — including condemnations, sanctions, and a Security Council referral to the ICC to prosecute alleged crimes — to halt Syria's assault on civilians. "What could the International Criminal Court really do, even if Russia or China were to allow a referral?" she said in a September 2013 speech before the Center for American Progress. "Would a drawn-out legal process really affect the immediate calculus of Assad and those who ordered chemical weapons attacks?"
Power made the remarks to help defend the administration's refusal to use U.S. military force against Assad's forces to stop their use of chemical weapons. The United States ultimately decided to hold its fire in exchange for a commitment by Syria to eliminate its previously secret chemical weapons program.
Still, the destruction of Syria's chemical weapons has done little to stem the killing of civilians through conventional means. The three-year-long civil war has left well over 100,000 dead and placed more than 9 million in need of humanitarian handouts. More than 240,000 people live under siege conditions, most of them cut off by Syrian government forces from humanitarian assistance for more than a year. Civilians have been starved, tortured, and subjected to relentless attacks by chemical weapons, jet fighters, barrel bombs, and suicide bombers.
This past February, the U.N. Security Council threatened to undertake unspecified "further steps" against Syria if it failed to improve conditions for civilians and provide unfettered access to humanitarian aid workers. But U.N. Secretary-General Ban Ki-moon subsequently issued a statement saying that "none of the parties to the conflict have adhered to the demands of the council. Civilians are not being protected. The security situation is deteriorating and humanitarian access to those most in need is not improving."
There has been mounting international pressure for a prosecution of perpetrators of crimes in Syria. In January 2013, Switzerland organized an effort by nearly 60 countries to persuade the Security Council to authorize an ICC investigation. This April, the U.N. high commissioner for human rights, Navi Pillay, issued the latest of repeated calls for the U.N. Security Council to invite the ICC prosecutor to look into crimes.
David Kaye, a professor of international law at the University of California, Irvine, who previously worked on ICC policy at the State Department, said that it might be easy to dismiss the council action as an empty gesture that makes Washington and Paris "feel morally good" about themselves knowing full well that Russia will block it. But he said it is time for the United States to stop using the threat of a Russian veto as an excuse for inaction in the ICC.
"I don't think it's on anybody's mind in Syria [that] there is a risk that they will be held accountable for crimes," he said. But he said American support for a prosecution might grab the attention of those carrying out the killing. "Once the United States starts to get involved, I think it changes the conversation."
That kind of involvement would mark a significant shift for Washington, which has never ratified the Rome Statute establishing the world's first international criminal court and which has long had a complicated relationship with the institution.
Then-President Bill Clinton signed the treaty during his final days in office, but only after negotiating key provisions aimed at shielding American nationals from possible prosecution. President George W. Bush initially moved aggressively to undermine the court's authority, authorizing a senior State Department official, John Bolton, to issue a letter to the United Nations repudiating Clinton's signature. Bush's U.N. envoy, John Negroponte, threatened to shut down U.N. peacekeeping missions unless the U.N. Security Council offered a blanket exemption for American nationals from prosecution by the ICC.
The Bush administration ultimately offered grudging support to the court by withholding its veto of a 2005 Security Council resolution triggering an ICC investigation into crimes in Darfur that ultimately led to the issuance of arrest warrants for Sudanese President Omar Hassan al-Bashir and other senior officials accused of genocide and other war crimes.
The Obama administration has been more supportive of the court, voting in favor of a 2011 resolution launching an investigation into war crimes by members of the regime of Libyan leader Muammar al-Qaddafi. But Washington's support for that prosecution has softened since the overthrow of the regime and its replacement by a pro-Western government.
Posted by
Philip Giraldi
on May 7 2014 . Filed under
"War on Terror"
,
Commentary & Analysis
,
John Whitbeck
. You can follow any responses to this entry through the
RSS 2.0
. Both comments and pings are currently closed.