For the sake of the burning children of Gaza
Jul 30 2014 / 12:00 am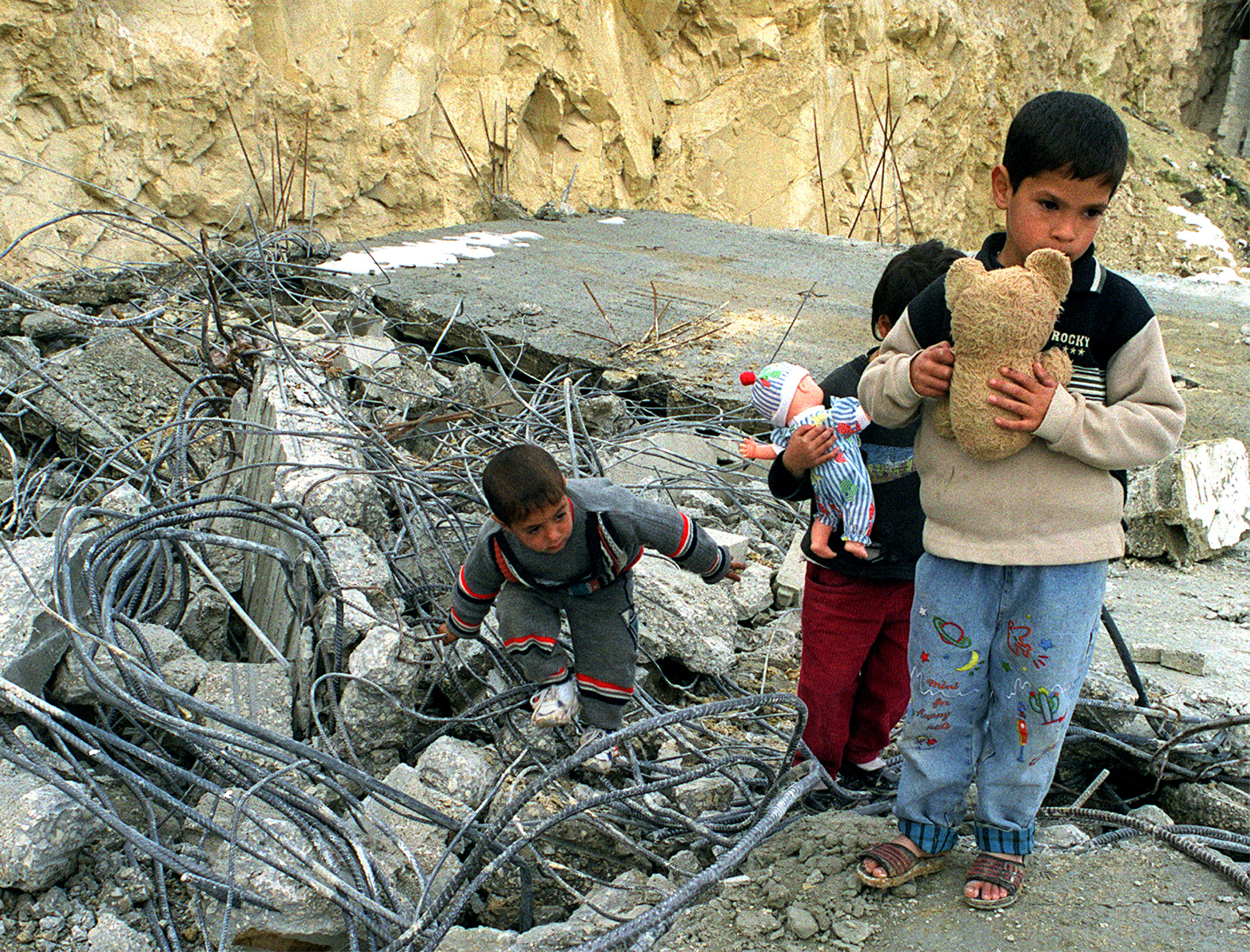 Sabeel – One of the most common refrains repeated by President Obama and other western leaders since the beginning of Israel's massive military offensive against Gaza is, "Israel has the right to defend itself." This refrain is not new and has been declared so often, it has become a cliché. Some leaders parrot it without even thinking.Israel has used such clichés as a justification for its actions as well as an excuse to further its carnage. As of July 29, the death toll in Gaza is over 1100 people, mostly civilians, and includes 243children(http://www.ochaopt.org). In addition, around 53 Israeli soldiers and 3 Israeli civilians have died.

Under these circumstances, is Israel able to justifiably claim this right to defend itself? 

First, we should consider that there is no clear "self" for Israel to defend. Israel steadfastly refuses to define its borders. Israel's expansionist policies under the pretext of security have extended its "borders"deep into the Palestinian territories and the Syrian Golan Heights, in contravention of international law. Furthermore, as a state that is occupying another state that includes Gaza for the last 47 years, Israel stands in violation of international law and humanitarian law. In light of the fact that Israel has no defined borders and is occupying another state, it is not even possible to define the "self" that Israel has a right to defend.

Second, it is important to note that Israel does not have a moral or legal right to claim that it is "defending" itself so long as it is occupying another state. Let us take the Iraq-Kuwait war as an example. Suppose after Iraq occupied Kuwait, some of the Kuwaitis started firing rockets at Iraqi cities as their way of forcing Iraq to end its illegal occupation. In such a circumstance, would we consider Iraq as having a right to "defend"itself? Or would we rather see Iraq as the instigator and aggressor? 

Morally speaking, so long as international law and the United Nations consider Israel as occupying Palestine, Israel is not defending itself, it is defending its occupation and its Zionist project. When the occupation ends, Israel possesses the legal and moral right to defend itself, and with that we can all stand. But so long as it is defending its occupation through collective punishment and disproportionate military might,which is illegal under international law, its claims appear deviously deceitful and hollow.Furthermore, Israel can get away with impunity.

Finally, are Obama's words about Israel's security and her right to "defend itself" crediblein the presence of the burning children of Gaza? Is the war Israel is conducting credible in light of these children, held captive and unable to leave Gaza, killed for the crime of being born on the wrong side of an arbitrary border, killed while hiding in their homes, playing soccer on the beach, and taking refuge in UN safe spots?Nothing can legally or morally legitimize the indiscriminate killing of a captive civilian population. No statements, no claims, no actions, no matter how profound, can hold up in the presence of the burning and torn up little bodies of innocent children. They are utterly meaningless, reprehensible and blasphemous.

Therefore, it is important to emphasize the following points:

1. The international community needs to empowerthe UN to resolve the conflict between Israel and Palestine. We have been caught ina destructive cycle. Every few years the situation reaches its boiling point, warfare begins, and thousands of Palestinians are killed and injured, mainly civilians – women, children, elderly, and disabled. The international community has been lethargic, impotent, and unwilling to implement its own resolutions on Palestine.The international community has the responsibility to resolve this seemingly intractable conflict. The UN needs to be empowered to do its work. 

2. International law unequivocally gives occupied people the right to shake off the yoke of the occupier through various means including the armed struggle. While this is true and needs to be remembered in considering this situation, Sabeel has always stood for the moral right of liberation through nonviolent means.

3. The Palestinian rockets from Gaza have an important message that Israel refuses to understandand the western powers, especially the United States,are unwilling to comprehend. The message of the rockets addresses the core issues and the root causes of the problem – STOP THE ISRAELI OCCUPATION AND FREE PALESTINE. If this does not happen, the war will occur again and again and again, and the casualties will be mainly women and children. This conflict will continue to flare up, despite anyone's best efforts to contain it, unless the systemic injustice of occupation is dismantled. A recent statement from Israeli academics cuts straight to the point: "Israel must agree to an immediate cease-fire and start negotiating in good faith for the end of the occupation and settlements, through a just peace agreement"(http://haimbresheeth.com/gaza/an-open-letter-to-israel-academics-july-13th-2014/statement-by-israeli-academics-july-2014/).

4. Our plea is to all people of conscience in Israel. You need to become engaged. The present political course is driving Israelis and Palestinians further apart and is leading us to an impending disaster worse than we are witnessing today.We all must stop nurturing extremism. Israelis and Palestinians have to live together in this land. God has put us here, we need to share it. The alternative is untenable.

5. A stable peace can only be realized when justice, in accordance with international law, is achieved for both Israel and Palestine.

Let anyone with ears to hear, listen!

The Rev. Dr. Naim Ateek
Sabeel Ecumenical Liberation Theology Center, Jerusalem
July 30, 2014
Posted by
Philip Giraldi
on Jul 30 2014 . Filed under
Commentary & Analysis
. You can follow any responses to this entry through the
RSS 2.0
. Both comments and pings are currently closed.