'Help Israel avoid war crimes charges,' Netanyahu urges US lawmakers
Aug 7 2014 / 1:54 pm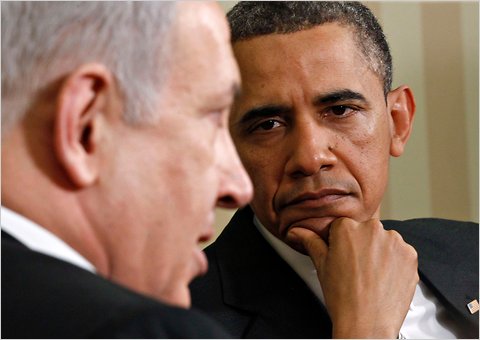 The Jerusalem Post – Prime Minister Binyamin Netanyahu appealed to American legislators to help Israel stave off what is likely to be a concerted global push to haul the country's military and political leaders to international courts for alleged war crimes committed in Gaza, The New York Post reported on Thursday.
According to the Post, during a meeting on Wednesday with members of Congress who are visiting Israel as guests of AIPAC, Netanyahu urged the American representatives to summon their powers in assisting Israeli officials who wish to avoid trial by the International Criminal Court in The Hague.
The congressional delegation includes Rep. Steve Israel (D – NY), who heard the latest from the Israeli premier regarding the tenuous Gaza cease-fire as well as Jerusalem's strained relations with the Obama administration.
"The prime minister asked us to work together to ensure that this strategy of going to the ICC does not succeed," Israel told The New York Post.
Netanyahu "wants the US to use all the tools that we have at our disposal to, number one, make sure the world knows that war crimes were not committed by Israel, they were committed by Hamas. And that Israel should not be held to a double standard," the congressman said.
The Israeli diplomatic and military establishments are girding for a legal onslaught that could implicate some of the country's leaders in war crimes trials.
The Israel Defense Forces high command has begun to make preparations for legal battles and anticipated war crimes charges in international forums in the wake of the nearly month-long campaign against Hamas in the Gaza Strip, Israel Radio reported on Thursday.
Fearful of the growing international chorus demanding that IDF officers be tried for war crimes allegedly committed against Palestinians in the Gaza Strip, senior military brass has ordered a comprehensive internal probe of the army's actions during Operation Protective Edge.
The Foreign Ministry has not yet decided whether Israel should cooperate with a United Nations Human Rights Council commission that is expected to be set up in the coming days to investigate alleged war crimes in Gaza.
Senior diplomatic officials said  deliberations are currently underway in the ministry to decide whether Jerusalem should boycott this commission, as it did the Goldstone Commission in 2009, which found Israel guilty of war crimes for its actions during the 2008-2009 Operation Cast Lead in Gaza.
Although one senior official in the ministry recommended that Israel not cooperate with the commission, as there is little chance Israel would get a fair hearing from the blatantly anti-Israel UNHRC, no final decision has been made, and Foreign Minister Avigdor Liberman has yet to weigh in.
Herb Keinon contributed to this report.
Posted by
Philip Giraldi
on Aug 7 2014 . Filed under
Commentary & Analysis
. You can follow any responses to this entry through the
RSS 2.0
. Both comments and pings are currently closed.