Israel Counted Minimum Calorie Needs in Gaza Blockade
Sep 30 2013 / 10:03 pm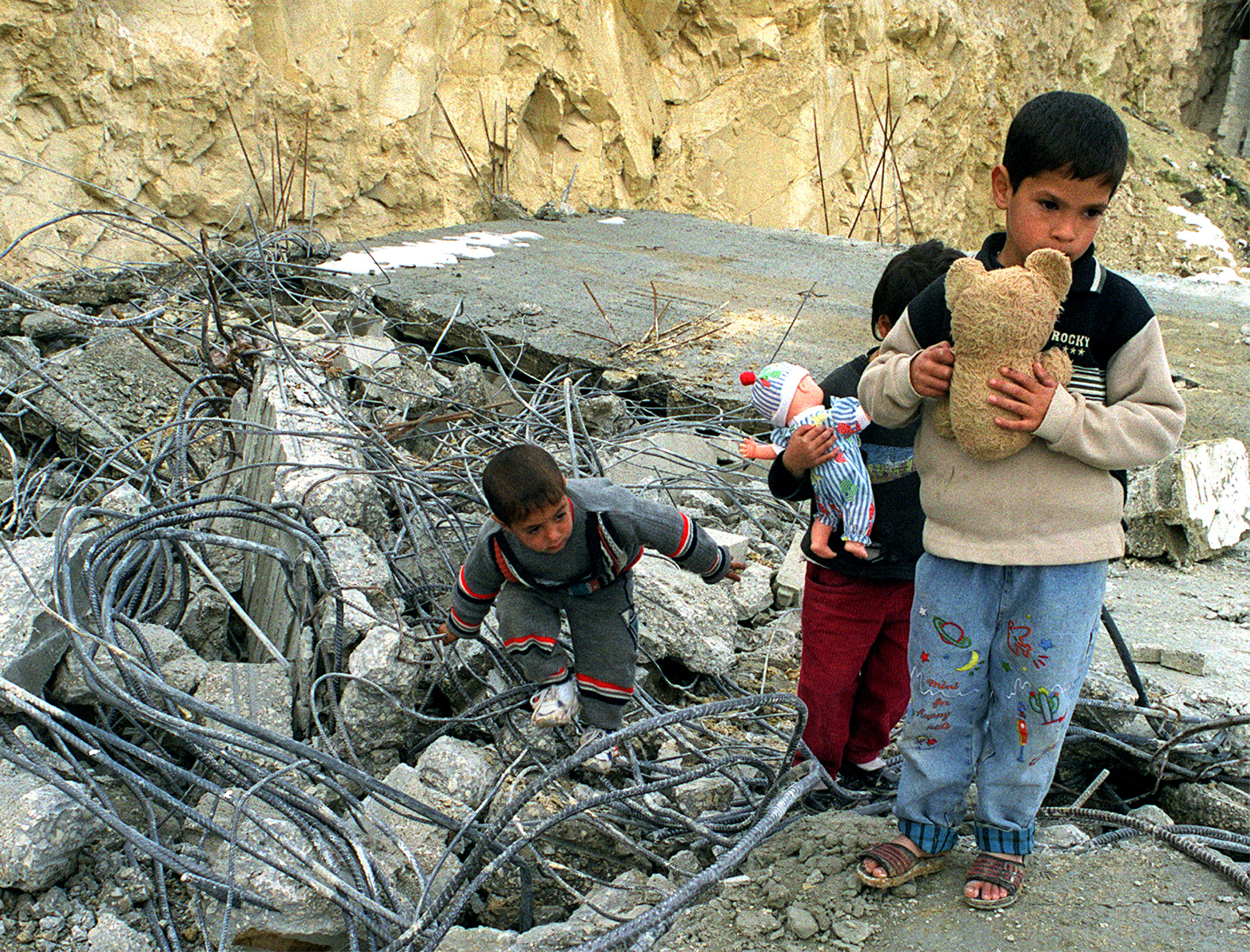 Project Censored – Declassified documents reveal that the Israeli military calculated how many calories a typical Gazan would need to survive, in order to determine how much food to supply the Gaza Strip during Israel's 2007–2010 blockade. The Israeli human rights group Gisha, which campaigns against Israel's Gaza blockade, fought a legal battle to force the Israeli Ministry of Defense to release the documents.
Israel began its blockade in September 2007, identifying Gaza as a "hostile territory" that had been "seized" by Hamas. Israel claimed that the blockade was necessary to weaken Hamas. Critics accused the Israeli government of targeting Gaza's more than 1.5 million people in its failed effort to overthrow Hamas.
In the food calculation, Israel applied the average daily requirement of 2,279 calories per person to determine that it would allow roughly 1,836 grams of food per person, per day. Food imports to Gaza were cut by nearly 75 percent, from 400 trucks per day to 106 trucks per day, five days a week, from the start of the blockade.
"How can Israel claim that it is not responsible for civilian life in Gaza when it controls even the type and quantity of food that Palestinian residents of Gaza are permitted to consume?" asked Sari Bashi, Gisha's executive director, in a statement. After Gisha published the documents, Israeli defense ministry official Guy Inbar defended the Israeli research paper as something "that came up in two discussions" but was "never made use of."
These developments occurred against the backdrop of a diplomatic cable from 2008 showing that Israel informed US officials that it would keep Gaza's economy "on the brink of collapse" while avoiding a humanitarian crisis.
John Glaser, "Israel Counted Minimum Calorie Needs in Gaza Blockade, Documents Reveal," Antiwar.com, October 17, 2012, http://news.antiwar.com/2012/10/17/israel-counted-minimum-calorie-needs-in-gaza-blockade-documents-reveal.
"Israel Forced to Release Study on Gaza Blockade," BBC News, October 17, 2012,http://www.bbc.co.uk/news/world-middle-east-19975211.
"Israel Set Calorie Limit during Gaza Blockade," Al Jazeera English, October 18, 2012,http://www.aljazeera.com/news/middleeast/2012/10/20121017115529845399.html.
"Israel Calculated Palestinian Calories for Gaza Blockade," Ma'an News Agency, October 17, 2012, http://www.maannews.net/eng/ViewDetails.aspx?ID=529743.
Student Researchers: Mohamed Duple (College of Marin); Liliana Valdez-Madera (Santa Rosa Junior College)
Faculty Evaluator: Susan Rahman (College of Marin)
Posted by
Philip Giraldi
on Sep 30 2013 . Filed under
News from the Middle East
. You can follow any responses to this entry through the
RSS 2.0
. Both comments and pings are currently closed.