Israel Promotes Plans for 2,372 New Settler Homes
Mar 23 2014 / 1:35 am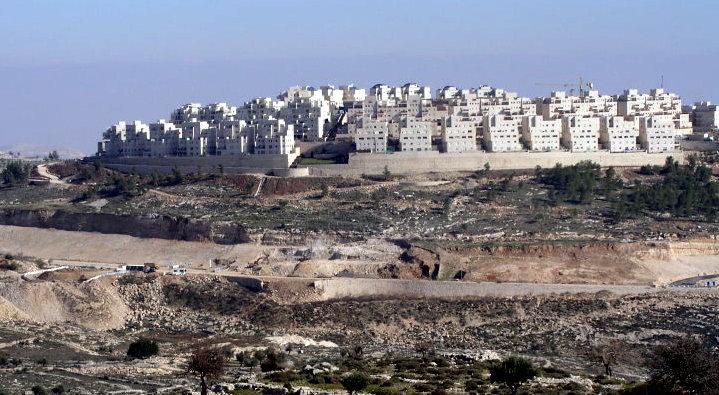 IMEMC, 3/23/14 – Israel has promoted building plans for 2,372 homes in eight Israeli settlements in the occupied West Bank in the past month, on land the Palestinians want for a future state, an anti-settlement watchdog has said.
(Reuters/Al Ray) The plans, the largest of which is for 839 homes in the Ariel settlement bloc, are at different stages of approval but none has yet been given the final green light needed from the Defence Ministry, Israeli Peace Now said.
Settlement expansion in the West Bank and East Jerusalem, which with the Gaza Strip make up the territory of the Palestinians' planned independent state, is a major stumbling block in the already faltering peace talks between the sides.
An Israeli defense official said the plans were at the stage of "preliminary and basic discussions". A spokesman for Palestinian President Mahmoud Abbas, Nabil Abu Rdainah, said Israel was trying to derail the peace talks: "The Israelis are trying to push the talks to a dead end with this systematic escalation of continuing settlement activity."
Palestinians say settlements, built on land Israel seized in the 1967 Middle East war and deemed illegal by the International Court of Justice, bar them from establishing a viable and contiguous state.
Britain recently slammed Israel's plan to build more settlement units in the West Bank, the British Foreign and Commonwealth Office has announced.
"I condemn the decisions taken by the Israeli authorities to advance a number of settlement plans in the occupied West Bank," said Hugh Robertson, British Minister of State for the Foreign and Commonwealth Office.
"The UK's position on settlements is longstanding: they are illegal under international law, undermine trust and threaten the viability of the two-state solution," Robertson continued, emphasizing need for "just and lasting" settlement to the conflict.
The settlement issue tops the U.S.-brokered talks between Israel and the Palestinians, which restarted last summer after a three-year halt of Israel's construction in the West Bank.
The settlements are deemed by international law as illegal and are seen by the international community as an obstacle to peace.
Posted by
Philip Giraldi
on Mar 23 2014 . Filed under
News from the Middle East
. You can follow any responses to this entry through the
RSS 2.0
. Both comments and pings are currently closed.