Israeli Air Force Fires Missiles Into Gaza
Feb 11 2014 / 7:10 pm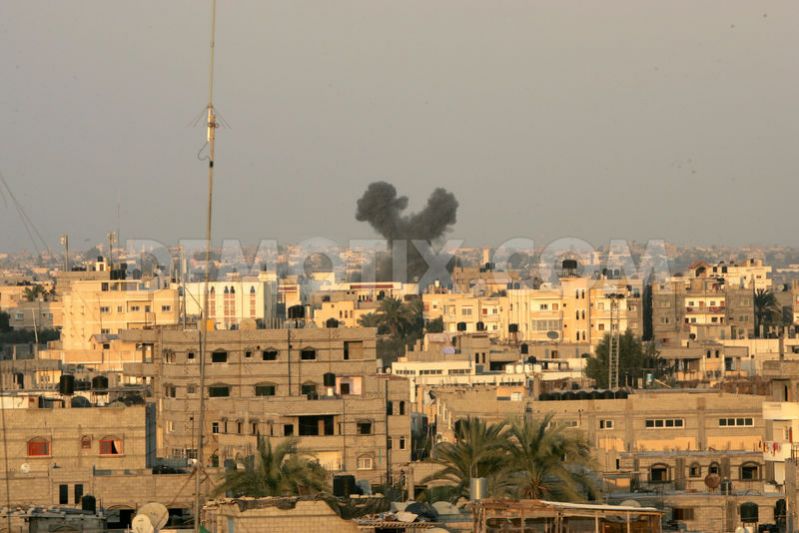 IMEMC, 2/11/14 – The Israeli air force fired several missiles into two areas in the besieged Gaza Strip, causing property damage but no casualties, the Palestine News Network (PNN) has reported.
The Israeli army claimed the first strike targeted what it called "a rocket launcher" hidden in an area in central Gaza, while the second targeted a training center used by an armed resistance group in the northern part of the Gaza Strip.
The Israeli radio said the Air Force fired four missiles into the training center, used by fighter of the al-Qassam Brigades, the armed wing of the Hamas movement, near the Nusseirat refugee camp, causing excessive damage.
The radio quoted an army official stating that Hamas is responsible for the escalation "for not preventing the firing of homemade shells into adjacent Israeli areas".
Furthermore, the air force fired missiles into an open area in the northern part of the Gaza Strip; no damage or injuries were reported..
Posted by
Philip Giraldi
on Feb 11 2014 . Filed under
News from the Middle East
. You can follow any responses to this entry through the
RSS 2.0
. Both comments and pings are currently closed.