Israeli Army Whistle-Blower Gets Arrested After Posting 'Israeli Troops Killed Gaza Civilians in Revenge' on Facebook
Aug 3 2014 / 7:49 pm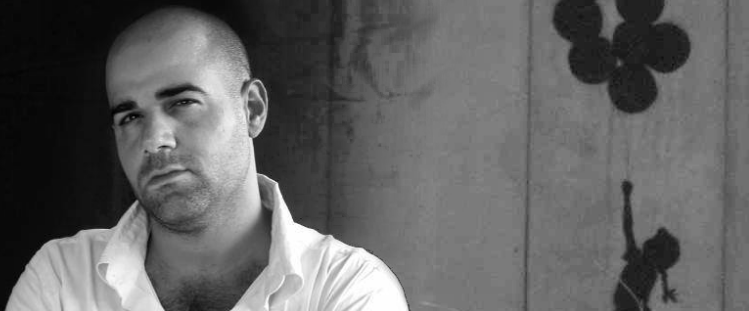 By Eran Efrati.
GlobalVoices – Former combat soldier and company sergeant of the Israeli army turned whistle-blower Eran Efrati, aged 28, was arrested by the Israeli authorities and questioned concerning his research regarding the use of illegal weapons in Gaza.
On Tuesday, July 29, Efrati announced on Facebook that he received information from sources within the Israel Defense Forces (IDF) revealing what he claims to be the real reason for the Shuja'iyya massacre which occurred nine days prior on July 20: namely that civilians were targeted and killed by Israeli soldiers as punishment for the death of soldiers in their units.
"In recent weeks I was on the border of Gaza and getting reports from soldiers in the Gaza Strip who leak information out to me. I am in the process of publication of two big stories in major U.S. newspapers, but there are some things I can share with you right now: Soldiers in two different units inside Gaza leaked information about the murdering of Palestinians by sniper fire in Shuja'iyya neighborhood as punishment for the death of soldiers in their units. After the shooting on the Israeli armored personnel carriers, which killed seven soldiers of the Golani Brigade, the Israeli army carried out a massacre in Shuja'iyya neighborhood. A day after the massacre, many Palestinians came to search for their relatives and their families in the rubble. In one of the videos uploaded to YouTube, a young Palestinian man Salem Shammaly calls the names of his family and looking for them between the ruins when he is suddenly shot at in his chest and falls down. A few seconds after that, there are two additional shootings from snipers into his body, killing him instantly. Since the video was released, there was no official response from the IDF spokesperson. Today I can report that the official command that was handed down to the soldiers in Shujaiyya was to capture Palestinian homes as outposts. From these posts, the soldiers drew an imaginary red line, and amongst themselves decided to shoot to death anyone who crosses it. Anyone crossing the line was defined as a threat to their outposts, and was thus deemed a legitimate target. This was the official reasoning inside the units. I was told that the unofficial reason was to enable the soldiers to take out their frustrations and pain at losing their fellow soldiers (something that for years the IDF has not faced during its operations in Gaza and the West Bank), out on the Palestinian refugees in the neighborhood. Under the pretext of the so-called "security threat" soldiers were directed to carry out a pre-planned attack of revenge on Palestinian civilians. These stories join many other similar ones that Amira Hass and I investigated in Operation Cast Lead. The death toll that continues to rise is steadily reaching the numbers of the massacre of 2009. More than 1,100 have been killed in Gaza, at least 80 percent of them civilians. Today it is cleared for publication that at least 4 soldiers were killed by a rocket in a gathering area outside of Gaza, and another soldier was killed in Gaza. They join 43 soldiers that have already been killed. We know that more acts of revenge will come soon and it is important that we not stay silent. This is the time to take to the streets and to social media. Demand from your representative wherever you are to stop supporting this massacre and to immediately boycott the state of Israel until the occupation ends, the blockade is lifted and Palestinians will be free. We all want to be in the right place at the right time when history knocks on our door, and history is knocking in Gaza right now. You need to decide on which side you want to go down in history."
In addition to being arrested and questioned, Efrati had both his Facebook and email accounts blocked and apparently received death threats aimed at keeping him silent. He wrote:
"In recent days I was arrested by authorities and questioned about my research regarding the use of illegal weapons in Gaza, my mail and Facebook accounts were blocked, And I received strong hints that my life is at risk and I need to be silent and keep low. But I'm not going anywhere.
They may close my communication channels again,but that does not mean I'm not here, I'll find a way to get the information out to you,and I trust you will echo it on, go down with it to the streets ,And demand your representatives, your government to stop funding the slaughter in your name,to boycott Israel and to stop the bloodshed in Gaza. The whole world is watching now, history is being made. I'm counting on you."
The Shuja'iyya massacre took place during intense fighting between Hamas forces and the Israeli military. The killing resulted in the death of 72 Palestinians, among whom 17 were children. It also resulted in the death of 13 Israeli soldiers.
The video of the wounded Palestinian who was shot by a sniper was released by theInternational Solidarity Movement and can be viewed below. [Warning: The video is graphic, viewer's discretion advised.]
The massacre was described by Amnesty International as tantamount to possible war crimes:
"The continuing bombardment of civilian homes in several areas of the Gaza Strip, as well as the Israeli shelling of a hospital, add to the list of possible war crimes that demand an urgent independent international investigation, said Amnesty International.

[…]

The Israeli military said that Shuja'iyyeh, a densely populated area with some 92,000 residents east of Gaza City, had been targeted because it was a "fortress" housing rockets, tunnels and command centres. Israeli military and government officials have repeatedly said that civilians were warned to evacuate the area days before it was attacked.

However, many civilians in Shuja'iyyeh and other areas did not evacuate because they had nowhere to go. All the UNRWA schools and other facilities opened as shelters are overflowing. Issuing warnings to evacuate entire areas does not absolve Israeli forces of their obligations to protect civilians under international humanitarian law.

'The relentless bombardment of Shuja'iyyeh and other civilian areas in the Gaza Strip, as well as the continuing indiscriminate rocket attacks on Israel, demand urgent international action to prevent further violations. The UN should impose an arms embargo on all sides, and all states should immediately suspend transfers of military equipment to Israel, Hamas, and other Palestinian armed groups in the Gaza Strip,' said Philip Luther."
Medecins Sans Frontieres/Doctors Without Borders accused Israel of indiscriminate bombing:
"While official claims that the objective of the ground offensive is to destroy tunnels into Israel, what we see on the ground is that bombing is indiscriminate and that those who die are civilians," said Nicolas Palarus, MSF's project coordinator in Gaza.
At the time of writing, Israel's "Operation Protective Edge" has claimed the lives of more than 1,650 and wounded nearly 9,000 Palestinians. Israel says the assault is targeting Hamas for firing hundreds of rockets across the border into Israel. Seventy-five percent of the Palestinians killed in this offensive have been civilians. Since the offensive started on June 8, 62 Israeli soldiers have been killed in fighting in Gaza, and three civilians killed and around 400 injured in rocket attacks in Israel.
Besides being a member of Anarchists Against the Wall and the pro-BDS Boycott from Within, Efrati was a member of Breaking The Silence*, an Israeli NGO comprised of former IDF soldiers whose aim is "to raise awareness amongst the public about the reality of everyday life in the Occupied Territories."
Here's a lecture he gave in Colorado as part of The Soldier and the Refusenik U.S. tour with Maya Wind a few months ago:
This is Israel's third military operation in Gaza in 6 years. Israel has bombed residential neighborhoods, schools, a playground, hospitals, shelters and refugee camps. On July 28, Israel attacked the only power plant in Gaza, plunging the congested strip of 1.8 million people into darkness. UN shelters are struggling to accommodate more than 250,000 Gaza residents who are fleeing the violence or whose homes have been destroyed by bombings. Six UN shelters have come under attack by Israeli forces. Excessive restrictions from Israel in the Palestinian territories of Gaza and the West Bank is why most of the world and the United Nations considers this territory "occupied" by Israel.
Posted by
Philip Giraldi
on Aug 3 2014 . Filed under
Commentary & Analysis
. You can follow any responses to this entry through the
RSS 2.0
. Both comments and pings are currently closed.