Israeli Extremists Attack Cars, Residents In Jerusalem
Jan 26 2014 / 6:31 pm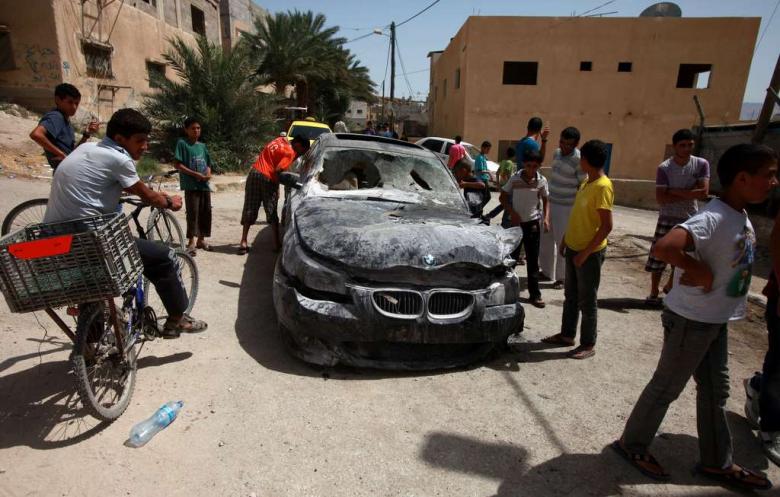 IMEMC, January 26, 2014 – Palestinian sources have reported that several Israelis hurled stones at Palestinian cars driving on Road 1, in occupied Jerusalem; injuries have been reported.
The sources stated that dozens of extremists gathered in the area, and threw stones at Palestinian cars before proceeding to assault a young Palestinian man, and stealing his bicycle, the Maan News Agency has reported…Resident Mohammad Abu Al-Hummus, said that the extremists threw stones at his cars, and several Palestinian cars driving on the road.
He added that he was hit in the leg by a stone thrown at him, as he was stepping out of his car.
Abu Al-Hummus also said that several children suffered anxiety attacks after the extremists hurled stones at their father's vehicle in the area
Israeli soldiers and horse-mounted officers arrived at the scene, and saw the extremists attacking the Palestinians, but did not remove them. They just asked the Palestinians to file complaints at police stations in the city.
Posted by
Philip Giraldi
on Jan 26 2014 . Filed under
News from the Middle East
. You can follow any responses to this entry through the
RSS 2.0
. Both comments and pings are currently closed.