Israeli Navy Attacks Palestinian Fishing Boats
Mar 29 2014 / 8:28 pm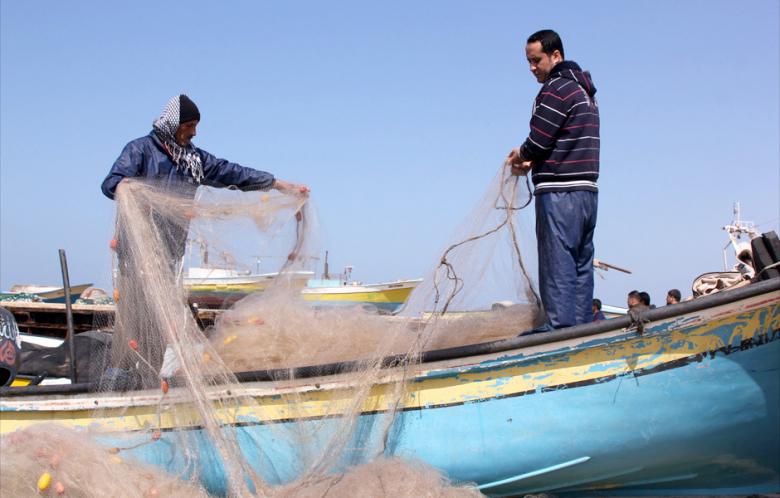 IMEMC – Israeli navy boats opened fire on a number of Palestinian fishing boats in territorial waters. northwest of Gaza City; the attack caused damage but no injuries.
The Palestinian News & Info Agency (WAFA) has reported that the boats were less than six miles away from the Gaza shore, and had to sail back to the shore, fearing additional assaults.
The attack is part of ongoing violations carried out by the Israeli Navy against the fishermen and their boats in Palestinian waters, even while docked at the shore.
On Wednesday, March 26, four fishermen were wounded after Israeli navy arsenal opened fire on their fishing boats near the Rafah shore, in the southern part of the Gaza Strip. The army also fired rounds of live ammunition at a number of homes.
As part of the ceasefire agreement of November, 2012, Israel agreed to allow the Palestinians to fish within six nautical miles, but unilaterally decreased the allotted area to three miles.
Last May, Israel decided to allow the fishermen to fish within six nautical miles, but the Israeli navy continued to attack them, even within the three nautical miles.
Under the Oslo accords of the mid-nineties, Palestinians are supposed to be allowed to fish within 20 nautical miles off the Gaza shore, but Tel Aviv has constantly violated the agreement.
Posted by
Philip Giraldi
on Mar 29 2014 . Filed under
News from the Middle East
. You can follow any responses to this entry through the
RSS 2.0
. Both comments and pings are currently closed.