Israeli officer who ordered killing of Palestinian promoted to head of 'Depth Corps'
Jun 10 2014 / 5:48 pm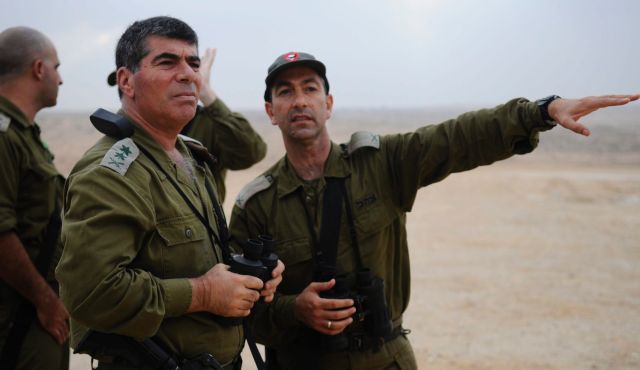 IMEMC – Israeli Brigadier General Roni Numa was promoted to head the Israeli military's 'Depth Corps' this week, despite having ordered the 'neutralization' of a Palestinian civilian in 2001.
The Palestinian man was killed in the operation, and his wife and children who were in the car with him during the assassination were wounded. They later filed a lawsuit against the Israeli government for the death.
The Israeli military stated that "nothing about the incident discredits" Numa, and that he is the best person to head the 'depth Corps'. This is despite the fact that an Israeli court ruled that the order given by Numa to the men under his command, that they should kill the Palestinian civilian, "should not have been given".
The incident took place near the northern West Bank city of Tulkarem in October 2001. The Battalion 202 of the Paratrooper Brigade commanded by Numa was stationed there, and one soldier pointed out to Numa that a Palestinian man came every day for a week to park his car in a certain place and talk on the phone. The soldier argued that this was suspicious behavior, and Numa approved an assassination of the Palestinian.
Abdallah Jarousha was the victim of the attack – he had been attempting to visit his sister, whose home was located on the other side of where the soldiers were stationed. Unable to reach his sister's home, he would return home and try again the next day.
For over ten years of legal proceedings and appeals, the Israeli court system sided with the prosecution, that the Israeli military properly followed rules of engagement in the incident, stating "the deceased had implicated himself by his actions and had become 'a legitimate target'".
The case was closed last month, with no fault admitted by the officer. He has been promoted several times since the incident, and this latest appointment is a major advancement in his career. The Israeli spokesperson said that Numa is "is a valued officer with vast leadership and field experience who fought, led and commanded many missions over the years that led to his deserved advancement".
Posted by
Philip Giraldi
on Jun 10 2014 . Filed under
News from the Middle East
. You can follow any responses to this entry through the
RSS 2.0
. Both comments and pings are currently closed.