Israeli Settlement Guard Assaults Two Palestinian Children Near Jenin
Jan 18 2014 / 4:24 am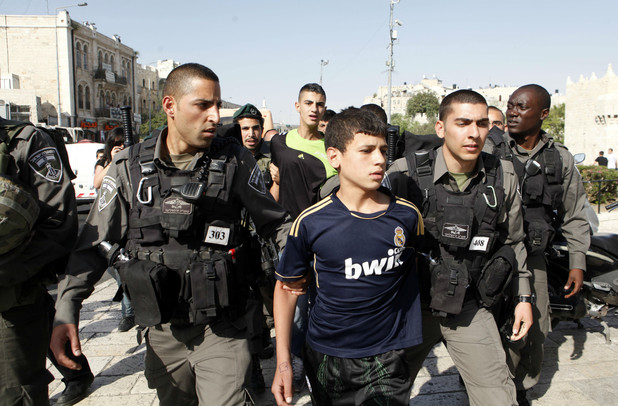 IMEMC, January 18, 2014 – An Israeli settlement guard assaulted, on Friday [January 17 2014] evening, two Palestinian children from Ya'bad town, near the northern West Bank city of Jenin, medical sources have reported.
The sources said that the two children were in a Palestinian land close to the Hormesh illegal settlement, built on Palestinian lands in the area.
An Eyewitness said that a guard of the Hormesh settlement, held the two children, Ahmad Ghassan and Ahmad Abu Rmeila, 15 years of age, before assaulting them.
The guard said that the Palestinians are not allowed to approach the settlement fence, and threatened to use live rounds if he sees them, or any other Palestinian, "approach the settlement"..
Posted by
Philip Giraldi
on Jan 18 2014 . Filed under
News from the Middle East
. You can follow any responses to this entry through the
RSS 2.0
. Both comments and pings are currently closed.