Israeli warships open fire at Gaza fishermen
Feb 19 2014 / 5:58 pm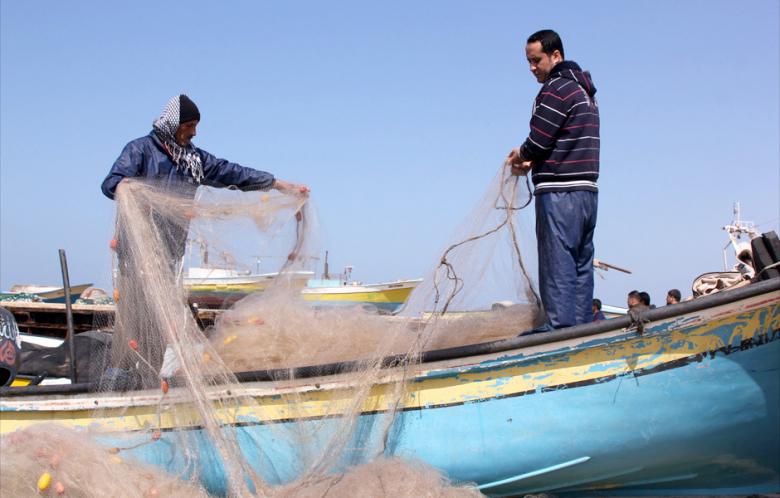 Ma'an News, 2/19/14 – Israeli warships opened fire at fishermen off the coast of Gaza City early Wednesday, a fisherman said.
A fisherman told Ma'an Israeli ships fired gunshots at Palestinian fishing boats, and that a shell hit the water near the boats.
No injuries were reported.
An Israeli army spokeswoman said that "warning shots were fired in the air," without providing further details.
Palestinian fishermen are only allowed to venture three nautical miles from Gaza's shore, though official Israeli-Palestinian agreements previously settled on 20 nautical miles.
Israeli naval forces frequently harass Palestinian fishermen who near the three-mile limit, as well as those inside the zone.
There are some 4,000 fishermen in Gaza. According to a 2011 report by the International Committee of the Red Cross, 90 percent are poor, a 40 percent increase from 2008 resulting from Israeli limits on the fishing industry.
Posted by
Philip Giraldi
on Feb 19 2014 . Filed under
News from the Middle East
. You can follow any responses to this entry through the
RSS 2.0
. Both comments and pings are currently closed.