Minority Life in Israel
Oct 27 2014 / 4:46 pm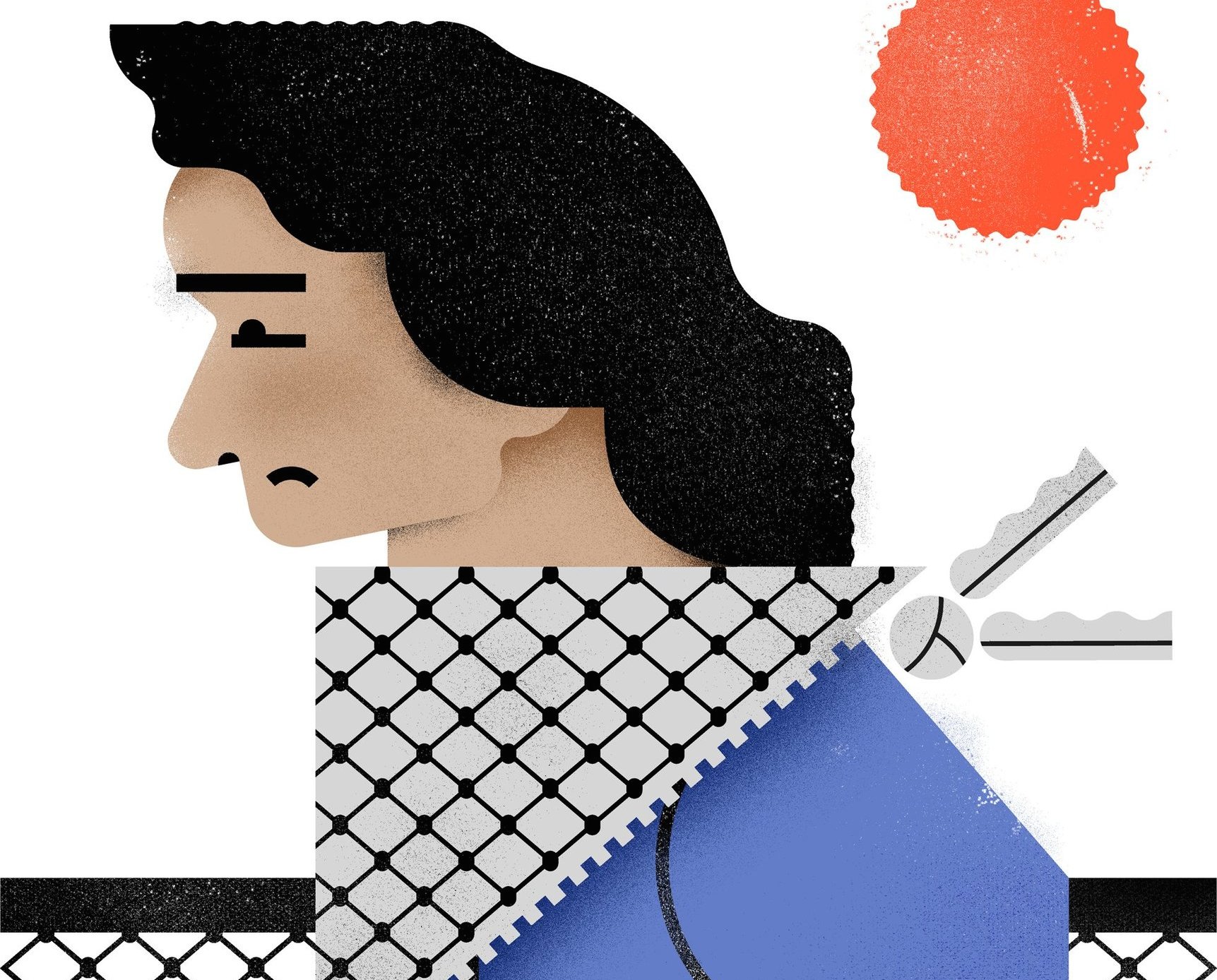 By Rula Jebreal.
International New York Times (not published in U.S. print NYT) – My mother, Zakia, was so proud that my sister and I spoke better Hebrew than Arabic. Osman, my father, believed that by achieving the highest levels of education, we would one day be treated as equal in our country, Israel. He sincerely believed that Palestinians capable of articulating their narrative would win the hearts and minds of Israeli Jews.
My parents believed in the promise of a democracy that transcends ethnicity. I still retain that dream, but it is tested every time I go home. I am a citizen of Israel, married to an American Jew, yet I am not welcome in Israel. For I am Palestinian.
During a recent visit, my husband breezed through security at Ben-Gurion airport, but our teenage daughter and I — who both have dual citizenship of Israel and Italy — were strip-searched. [For more on Israeli strip searches see here] I'm inured to the procedure: I have to endure it almost every time I enter and leave the country. But our daughter, age 17, sobbed with chagrin. "This place breeds hate everywhere!" she cried.
On the same trip, I attempted to renew her Israeli passport. "She is not Jewish," an official told me, "and therefore we are not sure she is entitled to citizenship."
For Israeli Palestinians — and we make up 20 percent of the population — these are ordinary humiliations. But I wonder what my parents, both now dead, would have made of the graffiti that recently appeared on the walls of our family home in Haifa, a mixed city in the north of Israel.
"Death to Arabs," it read.
During the recent war between Israel and Hamas in the Gaza Strip, my cousin was walking on the beach near her home, also in Haifa. She overheard a group of Israeli sunbathers casually discussing how the Israeli Army should deal with the residents of Gaza — "Just kill them all," she heard one say. [For more on the recent assault on Gaza see here]
"I've never felt so scared in my 32 years," she told me. "I don't want them to know I'm Palestinian."
Israel is increasingly becoming a project of ethno-religious purity and exclusion. Religious Zionist and right-wing nationalist parties occupy 30 of the 120 seats in the Knesset, and the coalition government includes members of Jewish Home, a religious Zionist party, and Yisrael Beiteinu, a right-wing nationalist party. Central to their politics is a program of discriminatory legislation, designed to curtail the civil rights of Palestinian Israeli citizens.
Chief among the more than 50 discriminatory Israeli laws documented by Adalah, the Haifa-based Legal Center for Arab Minority Rights in Israel, is the Law of Return, which automatically guarantees Israeli citizenship for every Jew regardless of birthplace. Often, they are shepherded into settlements in the West Bank (illegal under international law), where they receive government benefits. Palestinian Israeli citizens, meanwhile, are subject to a ban on family reunification: If they marry a fellow Palestinian from the West Bank or Gaza, they are prohibited from living in Israel under the Citizenship and Entry Into Israel Law.
In September, Israel's Supreme Court dismissed a petition challenging the Admissions Committees Law, which allows communities to reject housing applicants based on "cultural and social suitability" — a legal pretext to deny residency to non-Jews. In practice, even before the law was passed, it was virtually impossible for a Palestinian to buy or rent a home in any majority-Jewish city.
Further ethnic separation is maintained by the education system. Aside from a few mixed schools, most educational institutions in Israel are divided into Arab and Jewish ones. According to Nurit Peled-Elhanan, a Hebrew University professor of sociology who has produced the most comprehensive survey of Israeli public school curriculums, not one positive reference to Palestinians exists in Israeli high school textbooks. Palestinians are described as either "Arab farmers with no nationality" or fearsome "terrorists," as Professor Peled-Elhanan documented in her book "Palestine in Israeli School Books: Ideology and Propaganda in Education."
Israel's system of segregation has led to a situation where, according to a recent poll, 42 percent of Jews say they have never met a Palestinian.
Historically, ultra-Orthodox Jews did not serve in the armed forces. Today, they do — and serve in every capacity, including in the most important elite Israeli army units, such as the Sayeret Matkal special forces and Unit 8200, whose responsibilities include gathering intelligence on any Palestinian they deem a "security threat."
Unlike every former head of Shin Bet, Israel's equivalent of the F.B.I., Yoram Cohen, who today heads the agency, is a religious Jew. That change is typical of Israeli society. The greater integration of ultra-Orthodox Jews clearly offers benefits to Jewish Israelis, but for Palestinian Israeli citizens, it has meant a new, religiously inspired racism, on top of the old secular discrimination.
National leaders proudly promote hate policies. Israel's foreign minister and the leader of the secular nationalist Yisrael Beiteinu party, Avigdor Lieberman, has championed a call to boycott the businesses of Palestinian citizens of Israel and, ominously, has even sought to make the "transfer" of Palestinians legal. Secretary of State John Kerry has met with Mr. Lieberman — apparently without challenging him on such reprehensible views.
This is the atmosphere in which Israel's Palestinians live. And there is no redress available to us elsewhere. Our rights and welfare certainly cannot be represented by the Palestinian Authority, whose jurisdiction is limited to partial control of the population of the West Bank. Its president, Mahmoud Abbas, cannot negotiate for us because we are Israeli citizens. Israel, however, prefers not to think of us as such, and thus resorts to all manner of petty aggressions to prove it, like trying to deny my daughter a new passport.
Israel is quick to point out efforts to delegitimize the Jewish state. Yet what truly undermines Israel's international standing is not its critics, but Israel's abysmal treatment of its own citizens who are Palestinian. It is little different than other countries that have systematically discriminated against and segregated a whole class of its people based on race, religion and ethnicity.
While Israel (like the United States) claims to abhor racism and human rights violations elsewhere, the country's political leadership is actively enacting laws that ensure a pervasive institutionalized system of discrimination. What Israel needs, conversely, is a civil rights movement.
Rula Jebreal is a journalist, foreign policy analyst and author.
Posted by
Philip Giraldi
on Oct 27 2014 . Filed under
Commentary & Analysis
,
Featured articles
. You can follow any responses to this entry through the
RSS 2.0
. Both comments and pings are currently closed.