Mossad Meets Resistance
May 23 2014 / 12:06 am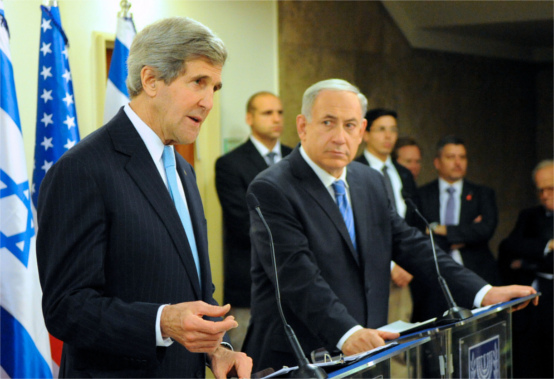 Israeli espionage pushes the national security community to fight Israel's inclusion in the U.S.'s visa waiver program.
By Philip Giraldi.
The American Conservative – Long-time readers of The American Conservative are certainly aware of persistent Israeli spying directed against the United States, but it is a subject seldom explored by the mainstream media. That taboo has apparently been lifted with the recent appearance of three feature pieces by Jeff Stein in Newsweek, "Israel Won't Stop Spying on the U.S.", "Israel's Aggressive Spying in the U.S. Mostly Hushed Up" and"The Latest Document from the Snowden Trove Highlights Israeli Spying", which together provide details relating to Tel Aviv's persistent efforts to obtain American secrets. The espionage occurs both inside the United States and in Israel itself, directed against naive U.S. citizens, including government officials, who are subjected to aggressive recruitment attempts while attending meetings and conferences. It has even been reported that "CIA considers Israel its No. 1 counterintelligence threat in the agency's Near East Division, the group that oversees spying across the Middle East."
Stein, a Vietnam-era military intelligence officer, formerly a regular columnist on espionage issues for the Washington Post, now writes "Spy Talk" for Newsweek. He is highly respected in the intelligence and law enforcement communities and has excellent contacts within the government.
The recent exposure of the depth and breadth of persistent Israeli espionage against the U.S., which Stein refers to as both "unrivaled and unseemly" and "crossing red lines," came about in a curious fashion. For some time, the Israeli government has been pressing for inclusion in the visa waiver program. The program permits citizens of 38 countries with low fraud levels, mostly in Europe, to travel to the U.S. without first obtaining a visa. It also mandates reciprocity, so that those countries do nor not require American visitors to get visas in return. Israel's inclusion in the program has met resistance because it has high fraud levels, largely consisting of young Israeli visitors who overstay their visas and illegally work selling art and so-called Dead Sea products at U.S. malls. Israel has also balked at the reciprocity aspect of the waiver program, frequently exercising its prerogative to refuse entry to American citizens who are of Palestinian or other Arab origin.
Congress would dearly love to accommodate the Israelis, leading Sen. Barbara Boxer to introduce legislation allowing Israel, uniquely, to have the waiver despite its high fraud levels, while also permitting Israel to retain the ability to turn away Americans based on "security concerns." Allowing Israel to have its cake and eat it too did not, however, go down well with critics, who noted that frequent discrimination against Arab-Americans was not acceptable. The Department of State resisted, and the White House has tacitly supported John Kerry on the issue.
The bureaucratic pushback Congressional persistence on the issue encountered led to closed door hearings before the House Foreign Affairs and Judiciary committees in 2013 and early 2014. To everyone's surprise, representatives of the intelligence and law enforcement communities showed up in force and harshly denounced aggressive Israeli spying against the United States, citing "dozens" of sharp though fruitless exchanges with Israeli diplomats in the decade after 9/11. After providing chapter and verse on the level of espionage and its intensity, a tale that reportedly shocked the normally pro-Israel congressmen and staffers present, the officials also noted that granting waivers to Israelis without any prescreening process, such that normally carried out at embassy consular sections, would pose a major security threat, and would enhance Mossad's ability to steal still more secrets.
What exactly were the intelligence and law enforcement spokesmen referring to? They were recalling the massive Israeli espionage operation that predated 9/11 and fearing a return to the U.S. being overrun with young Israeli spies that would be impossible to monitor or control. Many of the stringers for the pre-9/11 Mossad operations were so-called "art students" who traveled the country freely with their wares and provided surveillance teams and other forms of support for the more experienced intelligence officers to whom they reported. They constituted a considerable force multiplier for the trained spies, and the students themselves were mostly ex-soldiers who were used to operating in a disciplined environment. They were essential to the creation of a massive program to spy on Arabs residing in the U.S. that could be constructed ad hoc without any commensurate ability on the part of the U.S. authorities to discover exactly what was taking place.
A second concern relates to U.S. inadvertent complicity in the ability of the Israelis to operate clandestinely. All intelligence agencies issue passports in false names for the use of their operatives, but as information gets collected into vast interconnected databases, and biometric features increasingly appear embedded into documents, the ability to travel freely using various identities becomes constrained.
Israel has two additional problems that result in greater scrutiny of its travel documents. First, it does not regularly report to Interpol on passports that it eventually claims were lost or stolen, many of which wind up being used illegally. And second, the well-known extralegal activities of Mossad subject the bearers of the country's passports to additional screening, which is why Israel's intelligence agencies have tended to use genuine but altered European, Canadian, or Antipodean passports "borrowed" from expats residing in Israel when they carry out an operation.
Nevertheless, problems aside, spies need identities, and the more the better. Though Tel Aviv has recently begun issuing passports with biometric features due to pressure from Europe, the issuance is still voluntary and may not be implemented for all documents when the pilot program expires in 2015. That lack of biometrics means that Israeli passports are particularly susceptible to cloning by the government so that one bearer can easily have multiple passports in different names, a boon to the country's spies.
But possessing multiple identities creates its own problem. It means that the passports themselves as well as their bearers have to be validated, which is where free travel to the United States comes in. Entry and exit stamps from the United States imply that the passport holder is respectable and are therefore as good as gold, enabling travel to many other countries that would instead deny entry. Using a false passport also creates a "legend" for the passport holder with immigration stamps that make him or her appear to be a legitimate traveler.
The visa waiver program for Israel would therefore mean more spies, more stolen technology, and more illegal entries and exits to and from the U.S., courtesy of Mossad. That the issue is even being debated at all is a result of a Congress and Justice Department that have been ever willing to look the other way and forgive Tel Aviv's transgressions. Former FBI counter-intelligence chief John Cole has provided a "conservative estimate" of 125 potential cases against Israeli spies that were not allowed to develop for political reasons. As Jeff Stein observes drily "…they don't get arrested very often." But the genuine pushback over Israeli spying that might derail the visa waiver bid is telling, suggesting that Tel Aviv has finally gone too far and is now confronting major government bureaucracies engaged in national security that will not be as pliable when subjected to pressure from the Israel Lobby as congressmen and the White House. It could produce a direct confrontation pitting the friends of Israel against the law enforcement and intelligence community of the United States. This would inevitably include the Pentagon, which has both been burned by Israeli espionage and become wary of Israel's insistence that Washington lead a military assault to disarm Iran. If it does indeed shape up that way, it is a conflict that Israel will lose because, for once, vital interests will trump the maneuverings of a foreign country and its lobby that up until now have been able to operate in the shadows.
Posted by
Philip Giraldi
on May 23 2014 . Filed under
Commentary & Analysis
,
Featured articles
,
Philip Giraldi
,
Spying
. You can follow any responses to this entry through the
RSS 2.0
. Both comments and pings are currently closed.