Netanyahu Seeks to Codify "Jewish Statehood" Into Law
May 1 2014 / 8:57 pm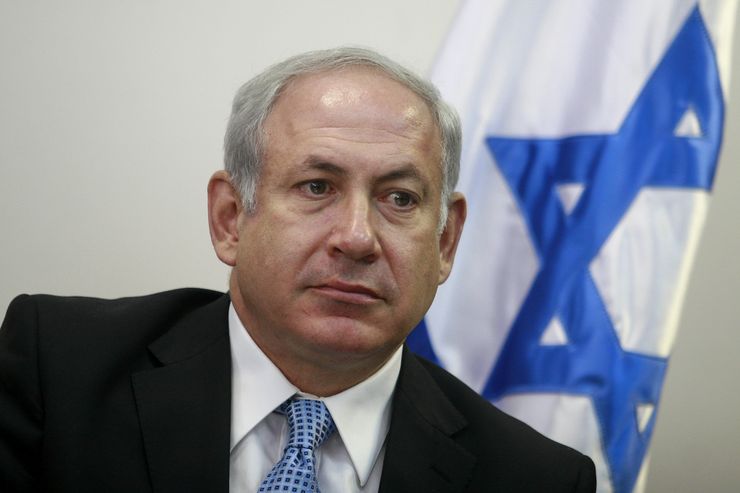 IMEMC – Israel will secure its status as the national homeland of the Jewish people by law, if Israeli Prime Minister Benjamin Netanyahu has his way.
"One of my main missions as prime minister of Israel is to bolster the status of the State of Israel as the national state of our people," Netanyahu said a Tel Aviv speech, today. A transcript of the speech was provided by his office.
"To this end, it is my intention to submit a basic law to the Knesset that would provide a constitutional anchor for Israel's status as the national state of the Jewish people."
In the crisis-ridden peace talks with the Palestinian Liberation Organization (PLO), which formally ended Tuesday, Netanyahu demanded recognition of Israel as a Jewish state in prerequisite to any agreement achieved therein.
US Secretary of State John Kerry originally approved the drafted framework peace agreement, which was to be signed between the Palestinian Authority (PA) and Israel, and did in fact include Palestinian recognition of the Jewish state.
It was also reported soon after, by Israeli media, that Kerry subsequently urged King Abdullah of Jordan, as well as King Abdullah bin Abdul-Aziz of Saudi Arabia, to talk the Palestinian leadership into recognizing Israel as a Jewish State. The US State Department denied any such allegations or accusations of any attempt to undermine the Arab Peace Initiative of 2002.
The Arab League has firmly refused the idea of such a recognition.
However, as John Kerry pointed out towards the end of the talks, the PLO recognized Israel's right to exist in 1988, and for them to officially accept Israel as a Jewish state would be tantamount to negotiations.
To quote Ma'an News Agency, a "Jewish state" recognition would exempt Israel from its responsibility toward the Palestinian refugees who were forcibly displaced from their homes in 1948, she added.
The Nakba of 1948 forcibly evicted 760,000 Palestinians from their homeland. By 2010, nearly 5 million Palestinians were recognized as refugees by the UN. The right of return for Palestinian refugees is enshrined in article 11 of UN resolution 194.
Israel has never officially recognized the right of a Palestinian state to exist.
Plans for nearly 14,000 new settler homes on illegally occupied lands were approved by the Israeli government, in addition to the demolition of over 500 Palestinian-owned structures, throughout the entirety US-brokered peace talks with the Palestinians.
More than 800,000 Palestinians, including children, have been kidnapped and imprisoned by Israel since the 1967 occupation of Gaza and the West Bank — illegal under international law — while at least 5,000 Palestinians are currently held by Israel.
Yariv Levin, chairman of Netanyahu's coalition, congratulated him for his "historic decision, that will bring Israel back to a Zionist course after years of ongoing legal eroding of the fundamental principles, upon which the state was founded."
Posted by
Philip Giraldi
on May 1 2014 . Filed under
News from the Middle East
. You can follow any responses to this entry through the
RSS 2.0
. Both comments and pings are currently closed.