OCHA: Palestinian Woman Killed, 101 Injured in Occupied Palestinian Territories last week
Apr 19 2014 / 12:29 am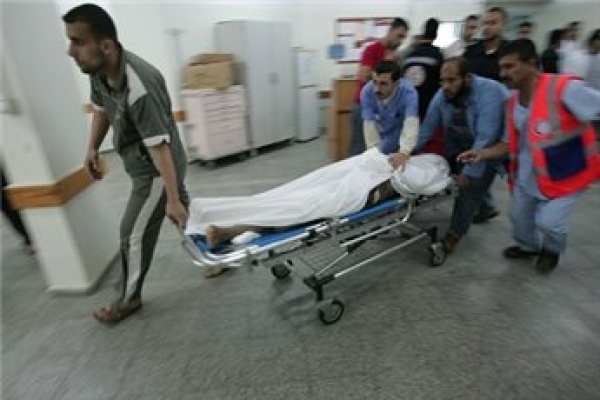 IMEMC – One Palestinian was killed and 101 were injured by Israeli violence in the occupied Palestinian territories, during the period from April 8 to 14, a UN report said.
According to the report, issued by the Office for the Coordination of Humanitarian Affairs (OCHA), the Israeli occupation displaceed 40 Palestinians, half of them women and children, and demolished 15 houses.
Furthermore, Al Ray reports that a woman aged 44 was killed by a tear gas canister dropped near her home in the West Bank refugee camp of Ayda, near Bethlehem, where 42, including 20 children, were injured during protests against the Annexation Wall.
As for the new forced displacements, the UN report said the demolition of Palestinian homes in Hebron towns and in Jerusalem continues, pointing to 40 Palestinian householders having lost their homes and 34 others affected by the measure.
The office said that the Israeli aggressions as of 2014 have left at least 21 Palestinians killed and 725 wounded in Gaza and the West Bank.
Just this morning, the Israeli military kidnapped, at dawn, six Palestinians from occupied East Jerusalem.
According to the Wadi Helwa Information Center, the abducted people were identified as Fares Abu Ghannam, Amer Albzlamit, Mohammed Alju'beh, Ahmed Salah, Akram Alsharaf, and Ihab Alzoughair.
The center pointed out that they were transferred to the so-called the Russian Compound (Moscobiya) interrogation center in Jerusalem, to be tried later at the occupation's Magistrate Court.
Israeli forces routinely carry out arrest raids in the West Bank. Around 40 percent of Palestinian men living in the occupied territories have been detained by Israel at some point in their lives.
Posted by
Philip Giraldi
on Apr 19 2014 . Filed under
News from the Middle East
. You can follow any responses to this entry through the
RSS 2.0
. Both comments and pings are currently closed.