Palestinian Child Killed By Army Fire In Hebron
Mar 19 2014 / 7:57 pm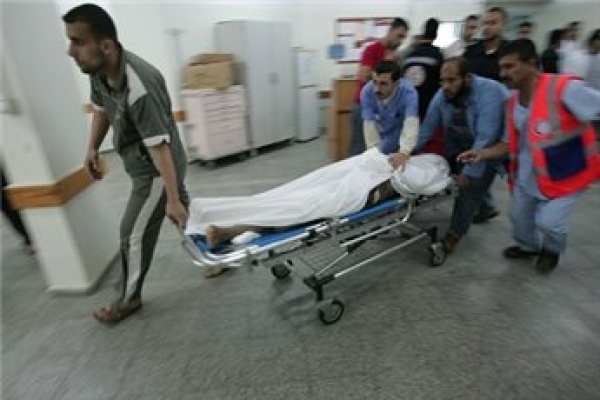 IMEMC, 3/19/14 – Palestinian medical sources have reported that a Palestinian child was shot and killed by Israeli army fire near Hebron city, in the southern part of the occupied West Bank.
The child has been identified as Nayef Yousef Abu Aker, 16 years of age, from Deir al-'Asal village, south of Doura city in the Hebron district.
Eyewitnesses said that the soldiers aimed at the child and shot him dead, before surrounding his body, and prevented any person from approaching.
Abu Aker was trying to cross into historic Palestine from an area close to the Ramadeen village which borders the Negev.
The soldiers claimed that the child tried to climb the Annexation Wall in the Ramadeen area.
The army is currently withholding the body, and informed the Palestinian side that his body will be handed over to the family in the coming hours.
Posted by
Philip Giraldi
on Mar 19 2014 . Filed under
News from the Middle East
. You can follow any responses to this entry through the
RSS 2.0
. Both comments and pings are currently closed.