Palestinian Families Ordered Out Of Homes As Israeli Army Prepares For Training
Mar 5 2014 / 7:09 pm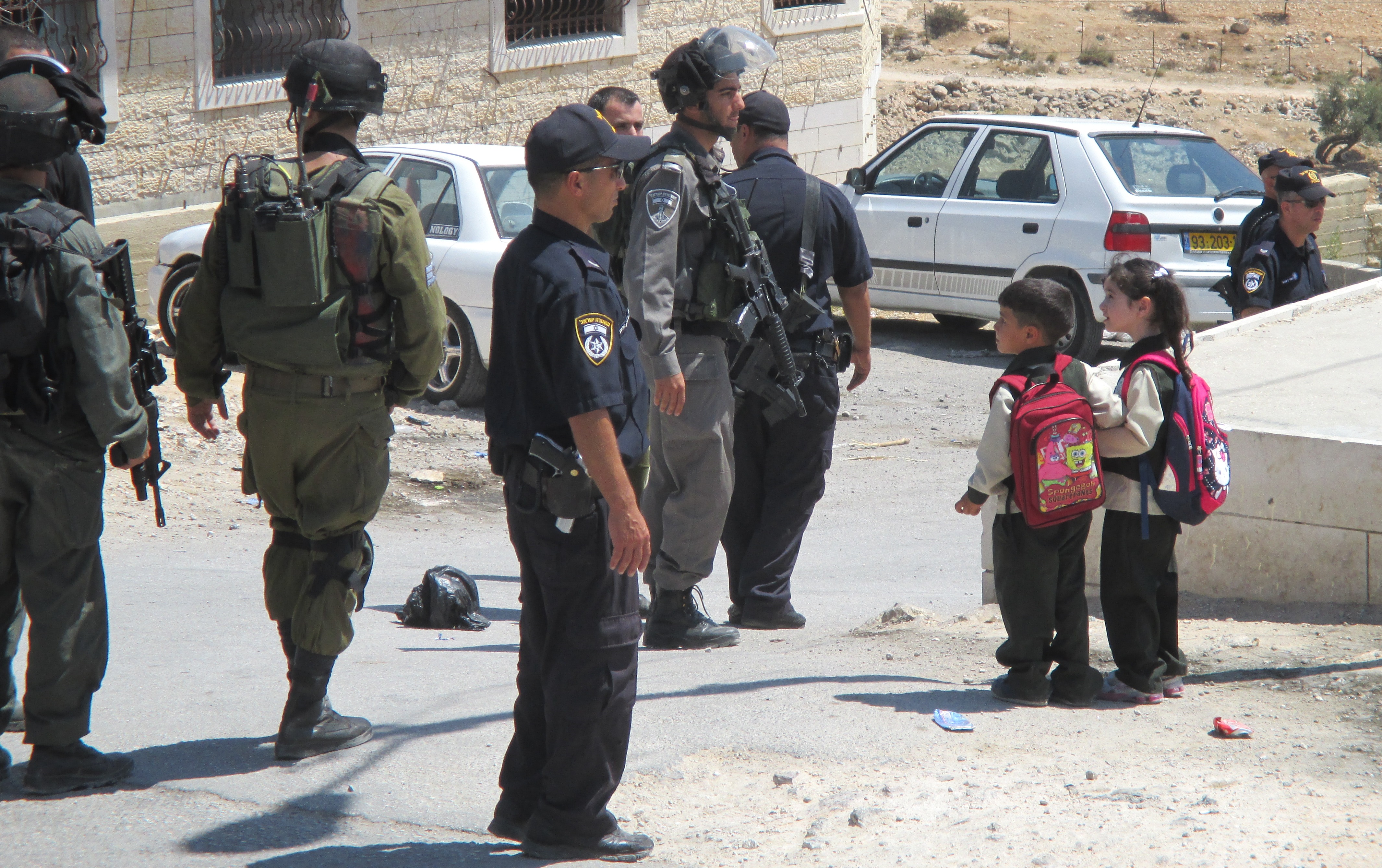 IMEMC, 3/5/14 – Israeli soldiers handed military orders to 21 families in the Wad Ebzeeq area, in the Northern Plains of the occupied West Bank, ordering them to leave as the army prepares for training.
The army ordered the residents to stay away from the area on Wednesday, as the soldiers will be conducting training using live ammunition and shells.
Imad Hroub, representative of the Wad Ebzeeq village council, stated dozens of soldiers invaded the area and handed the orders to the residents.
He said that all residents were ordered to leave their homes and dwellings, and to stay away until four in the afternoon same day.
Israeli soldiers frequently displace the Palestinians, especially Bedouin tribes, from their dwellings in the Jordan valley, as the army uses those areas for military training, utilizing live ammunition.
On February 26, soldiers forced 30 Palestinian families from their homes in the Jordan Valley, and informed them that the army intends to conduct training in the area.
Aref Daraghma, Head of the Wadi al-Maleh Village Council, said the soldiers forced the residents of Yezra , Deir Ibzeek and Oyoun al-Mayra areas, to leave the home.
He added that Israeli military violations led to the displacement of around 400 families over six times, under the pretext of conducting military training.
Posted by
Philip Giraldi
on Mar 5 2014 . Filed under
News from the Middle East
. You can follow any responses to this entry through the
RSS 2.0
. Both comments and pings are currently closed.