Red Cross 'Neutrality' Questioned as Israel Imposes Collective Punishment on Palestinians
Jun 17 2014 / 8:06 pm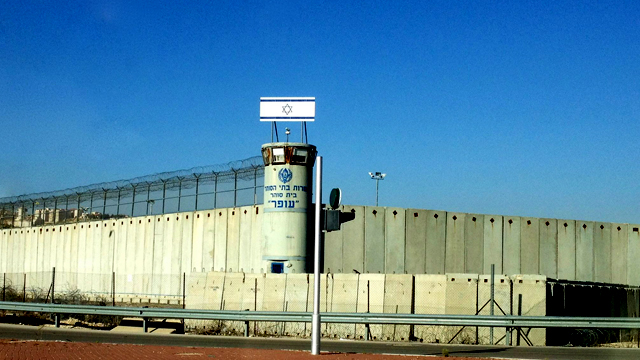 Addameer – Addameer Prisoner Support and Human Rights Association is extremely concerned by the lack of intervention on behalf of over 125 Palestinian administrative detainees currently on their 55th day of open hunger strike in Israeli prisons. Addameer is also extremely concerned about the arrest campaign currently underway across the occupied Palestinian territory (oPt) by Israeli Occupying Forces (IOF) following the recent disappearance of three illegal Israeli settlers.
On 24 April 2014 approximately 90 Palestinian administrative detainees launched an open hunger strike in protest of their continued detention without charge or trial. Since the beginning of the strike other administrative detainees, as well as sentenced prisoners, have joined the strike. While it is difficult to determine exact numbers, due to Israeli imposed restrictions and the fluid nature of the strike, it is thought that as many as 250 detainees and prisoners are now on hunger strike.
ICRC 'Neutrality'
The lack of intervention and relative silence on behalf of the hunger strikers is in stark contrast to the recent disappearance of three illegal Israeli settlers. Since the beginning of the hunger strike there have been calls for the International Committee of the Red Cross (ICRC) to publicly condemn Israel's use of administrative detention and highlight the situation of the Palestinian hunger strikers.
Even on their 55th day of hunger strike and as their health continues to deteriorate rapidly these calls have not been heeded and the ICRC continues to remain silent. Yet after only three days of the disappearance of three illegal Israeli settlers the ICRC  issued a public statement calling for the 'release of abducted teenagers', without any proof whatsoever that they have indeed been abducted. This same ICRC statement completely ignores the wave of arrests and attacks by IOF that are currently underway across the West Bank.
The complete and unquestioned acceptance of the Israeli narrative and its almost immediate intervention on behalf of three illegal Israeli settlers, is in stark contrast to its complete public silence on behalf of the Palestinian hunger strikers, and calls into serious question the 'independence' and 'neutrality' of the ICRC.
Furthermore, on 15 May 2014 at a protest outside Ofer Prison in support of the hunger strikers two Palestinian children, 16 and 17 years old, were shot dead by IOF, and yet the ICRC again remained silent. On 15 June 2014, another Palestinian, 20 years old, was shot dead by IOF in Al-Jalazon Refugee Camp in Ramallah, during an arrest operation by IOF.
The question then needs to be asked: why does the ICRC publicly intervene almost immediately, based on unproven accusations, for Israelis, but remains completely silent when war crimes are being committed against Palestinians?
The families of the hunger strikers have also accused the ICRC of failing in its responsibilities towards the hunger strikers through the lack of ICRC visits, including visits from ICRC doctors. There are currently only two ICRC doctors for the over 5,000 Palestinian political prisoners currently held in Israeli jails. The families also accuse the ICRC of failing to provide them with information regarding their imprisoned relatives and have been holding weekly protests outside ICRC offices throughout the oPt for the last two years.
West Bank Arrest Campaign
Since 12 June over 200 Palestinians have been arrested across the West Bank and are currently being held in various locations. These arrests, along with the accompanying killings and attacks, are a form of collective punishment against the Palestinian people following the disappearance of three illegal Israeli settlers on 12 June. Three people, including a child, were also injured in Hebron on 15 June when IOF blew open the door of their house. A further six people were injured on 16 June by IOF, including one critically after been shot in the chest, at Qalandia check-point, outside Jerusalem.
Since 12 June seven Palestinian Legislative Council Members (PLC) have been detained, two of whom have already been placed in administrative detention, which is detention without charge or trial. This brings to 18 the number of PLC members currently being held in Israeli prisons.
Health of Hunger Strikers
The health of the hunger strikers continues to deteriorate rapidly. During recent visits by their legal counsel the hunger strikers have confirmed that ICRC doctors did not visit any of the hunger strikers during the first 21 days of their strike and have requested that they are allowed visits by independent medical doctors. The hunger strikers also feel that the ICRC doctors are not giving them enough attention as they usually describe their general situation without giving specific details and they also feel that the ICRC should intensify their visits to hunger strikers being held in hospitals and isolation cells. Currently they are not being allowed access to their medical files by the Israeli authorities. Israeli doctors have also been pressuring the hunger strikers to break their strike.
All hunger strikers are rapidly losing weight and some have begun to lose their vision. Other health concerns include low blood pressure; liver problems; high cholesterol levels; and vomiting. In response to the inhumane conditions in which they are being held some hunger strikers are boycotting medical examinations and are refusing to take vitamins.
Message from the Hunger Strikers
"Our message to the world is that we are peacefully resisting our arbitrary detention, despite the threat the hunger strike imposes on our health…Our bodies are weak, but our determination to end injustice and achieve our demands has never been stronger… According international law, the occupation's practice of administrative detention is arbitrary and violates all international human rights regulations and laws that call for respecting human beings, their rights, freedom and lives…without international and media pressure nothing will change. The humanitarian side of the issue should be revived; it is not a matter of numbers and years. There are children, sons and daughters, parents and families that are suffering from the raids, arrest processes and administrative detention renewals and everything else that is directly connected to these conditions".
Recommendations
In light of the rapidly deteriorating situation, both inside Israeli prisons and hospitals and on the ground in the occupied Palestinian territory, Addameer calls on:
ICRC to immediately and publicly condemn Israel's use of administrative detention and highlight the current situation of all Palestinian hunger strikers.
ICRC to immediately and publicly condemn all recent Israeli violations that have occurred during the current arrest campaign throughout the West Bank.
Posted by
Philip Giraldi
on Jun 17 2014 . Filed under
Commentary & Analysis
,
Featured articles
. You can follow any responses to this entry through the
RSS 2.0
. Both comments and pings are currently closed.