The Shape of Things to Come
May 4 2021 / 1:36 pm
Democrats prepare to eliminate opposition to woke culture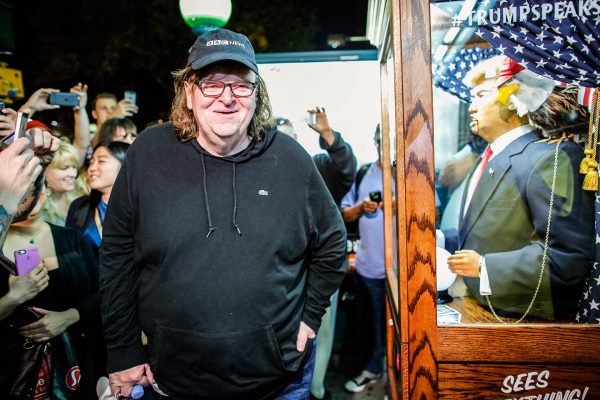 So what was preordained has finally taken place. Former Minneapolis police officer Derek Chauvin has now been convicted of the murder of George Floyd. While many, possibly even most, Americans would agree that Chauvin exceeded what was necessary in his use of force, the prosecution never proved that he intended to either kill or severely injure Floyd, nor could they demonstrate that any racial bias was behind what had developed after Floyd resisted arrest.
Nevertheless, Chauvin was held solely responsible for the death of Floyd and will be sentenced to up 40 years in prison the first week in June, at which point he can initiate an appeal, and, to be sure, there are considerable grounds for upending the verdict. First of all, the defense's moves to have the trial moved from Minneapolis, where violent crowds were gathering nightly outside the courthouse and in other public spaces, was denied, creating a "mob rule" atmosphere that clearly intimidated the jurors as well others involved in the trial. And there were more specific threats. The day before Chauvin's case went to the jury, the former California home of a defense witness was vandalized with a pig's head and blood.
Secondly, media coverage of the trial, visible to the unsequestered jury, weighed heavily against Chauvin and only provided perfunctory and unsympathetic reporting on his defense. Third, Minneapolis gave the Floyd family a "historic" $27 million wrongful death settlement on March 12th, which sent a clear message to jurors and others that the city considered Chauvin guilty as charged and it also reinforced fears that if the verdict were to go the wrong way the city would burn.
And finally, the political class, mostly Democratic Party activists supported by the usual guilt-stricken limousine liberals in this case, intervened regularly in the commentary surrounding the proceedings. Representative Maxine Waters notoriously appeared in Minneapolis shortly before the jury was due to consider its verdict and advised an angry mob that "Well, we've got to stay on the street. And we've got to get more active. We've got to get more confrontational. We've got to make sure that they know that we mean business" if the judgment went the wrong way. When Republicans in the House of Representatives called on Waters to either apologize or be censured, the move was blocked by Speaker Nancy Pelosi. One might note the double standard, recalling that recently a president of the United States was impeached for saying something rather less provocative than Waters.
Beyond that President Joe Biden called for a guilty verdict while the jury was sequestered and after the decision came down, he and Vice President Kamala Harris appeared on television in a hastily called press conference. She said "We still must reform the system. America has a long history of systemic racism" that is "holding our nation back from realizing our full potential." Biden added that systemic racism "is a stain of our nation's soul, the knee on the neck of the nation's black Americans." They both agreed that the verdict was justice of sorts but only the beginning of what has to be done.
In a televised address to both houses of Congress subsequent to the Chauvin verdict Biden went one step further, asserting that "…we won't ignore what our own intelligence agencies have determined – the most lethal terrorist threat to the homeland today is from white supremacist terrorism." Voice of the Establishment Foreign Policy magazine appears to agree with that fundamentally absurd judgement, writing that "While accountability has been delivered for George Floyd's murder, it's not justice. Truth commissions are long overdue in the United States and should also be part of Floyd's legacy…" Here in my own congressional district in Virginia Congresswoman Jennifer Wexton hyperbolically told constituents that "We need to pass the George Floyd Justice in Policing Act now, because the systemic inequality that led to his death — and the deaths of so many Black Americans — cannot continue."
One might observe that a street hood and drug addict of such little distinction has not been so beatified since Michael Brown of Ferguson Missouri. Nevertheless, the real question is "Where does it go from here?" Much of the commentary seems to suggest a witch hunt is about to be initiated using the full resources of the national security state. There are for sure immediate consequences for the three Minneapolis policemen who are facing charges who are also likely to be also judged guilty and for Minnesotans in general there could be an impact on their crime rate, which in 2020 saw homicides doubled compared to the previous year due the George Floyd phenomenon. And Attorney General Merrick Garland, already busy engaged in an FBI and Pentagon effort to identify and root out "white extremists," has already announced that there will be a federal investigation of the Minneapolis police force. So one can expect those numbers of killings to keep moving up as street punks realize that police will henceforth be unwilling to use force against anyone. And so much for the American tradition of local law enforcement.
And the longer answer to queries regarding what is coming appears to be that the Democrats joined by their radical allies in BLM and ANTIFA are prepared to deconstruct the entire US criminal justice system and they are further willing to employ their own brand of violence in purging the country of racists and more particularly white supremacists.
One might particularly note some comments made after the guilty verdict by professional left-wing gasbag and film maker Michael Moore, not to suggest that he has any genuine insights, but rather because he represents views that are unfortunately circulating among certain constituencies. He posted on Facebook, where he has 2.5 million followers and received 5,400 overwhelmingly favorable comments as well as more than 69,000 "likes."
Moore wrote "It took practically no time for a jury to find murderer and officer Derek Chauvin guilty of second-degree murder, third-degree murder and second-degree manslaughter of George Floyd. The decision was swift, overwhelming, obvious, and yet, somehow, shocking. Maybe it should not have been such a shock that jurors in the congressional district that elected Rep. Ilhan Omar to Congress ended up making the right decision.
"However, …it is not the norm for these cases against killer cops to go this way. A victory for once! On this episode I issue a blanket warning to all racist and abusive cops that we are coming for them. Thousands of citizen activists across America are going to fight to abolish a sick and cruel system of policing and replace it with a humane and accountable system of Public Safety and Compassion. A professional, college-educated and literate group of public servants who seek to PREVENT crime and help citizens live safely. Public Safety is making sure everyone has food to eat, a roof over their head, great neighborhood public schools, a good paying job for all (and a safety net for those who can't) and free health care (including mental health) for every human being.
"But this one act of accountability in Minnesota is not the massive, revolutionary change we need to address white supremacy, criminal justice reform, and anti-Black racism. How many Black and Brown people are sitting in prison tonight because they were put there by the thousands of Derek Chauvins on our police forces? We must set them all free. This verdict must be a new beginning. This is our moment. We must all be involved and make our voices heard… Now it is up to the rest of us to do our job as citizens of this democracy.
"Please listen to my podcast today as I say the things that need to be said to the other Derek Chauvins: Quit now, or start running. You are going to pay for your crimes. But no one will put their knee to your neck or harm you physically in any way. No. No. Because that would make us like you."
Moore is almost certainly blowing a lot of smoke, but he is basically henceforth decriminalizing the justice system for anyone who is brown or black while also emptying out the prisons for those who are already confined and likewise fit into those racial categories. After that we go after the "corrupt cops," which undoubtedly means anyone who is white and arrests a black person, judging by Moore's breakdown of good and evil. And then we replace them with liberal, college educated social workers who, strangely, also have to be literate, though Moore does not suggest what books they should be allowed to read in the new Utopia. Oh, and then we give everyone a house, food, good schools, jobs and state provided health care. They will presumably behave a lot better if we do all that, though it is not clear who will pay for it and how. One BLM leader has called for white homeowners to surrender their homes as reparations, which may be what Moore has in mind.
One might note that personal responsibility plays no part in the Moore vision, which takes social engineering into the 1984 realm. Moore might just be angling for the undoubtedly upcoming Biden job of Ministry of Truth as all the new diversity slots appear to be already taken and he does not mention what he will do with the "racists" that he exposes apart from the fact that they should "start running." Presumably they will not be eligible for any of the goodies that will be reserved for those who possessing the correct skin tone and who limit themselves to minor crimes like arson, shoplifting and mugging little old Asian ladies.
In other words, this is not about Chauvin at all. It is about the fear of the mob, the election of craven politicians and the bleatings of pundits like Moore. And above all it is about the direction our country is going in. If the people do not wake up to this the United States of America will soon be gone, gone, gone.
Posted by
Philip Giraldi
on May 4 2021 . Filed under
CNI Authors
,
Commentary & Analysis
,
Philip Giraldi
. You can follow any responses to this entry through the
RSS 2.0
. Both comments and pings are currently closed.