Top US National Security Experts Urge US-Israel "Special Relationship" be terminated
Mar 9 2014 / 8:48 pm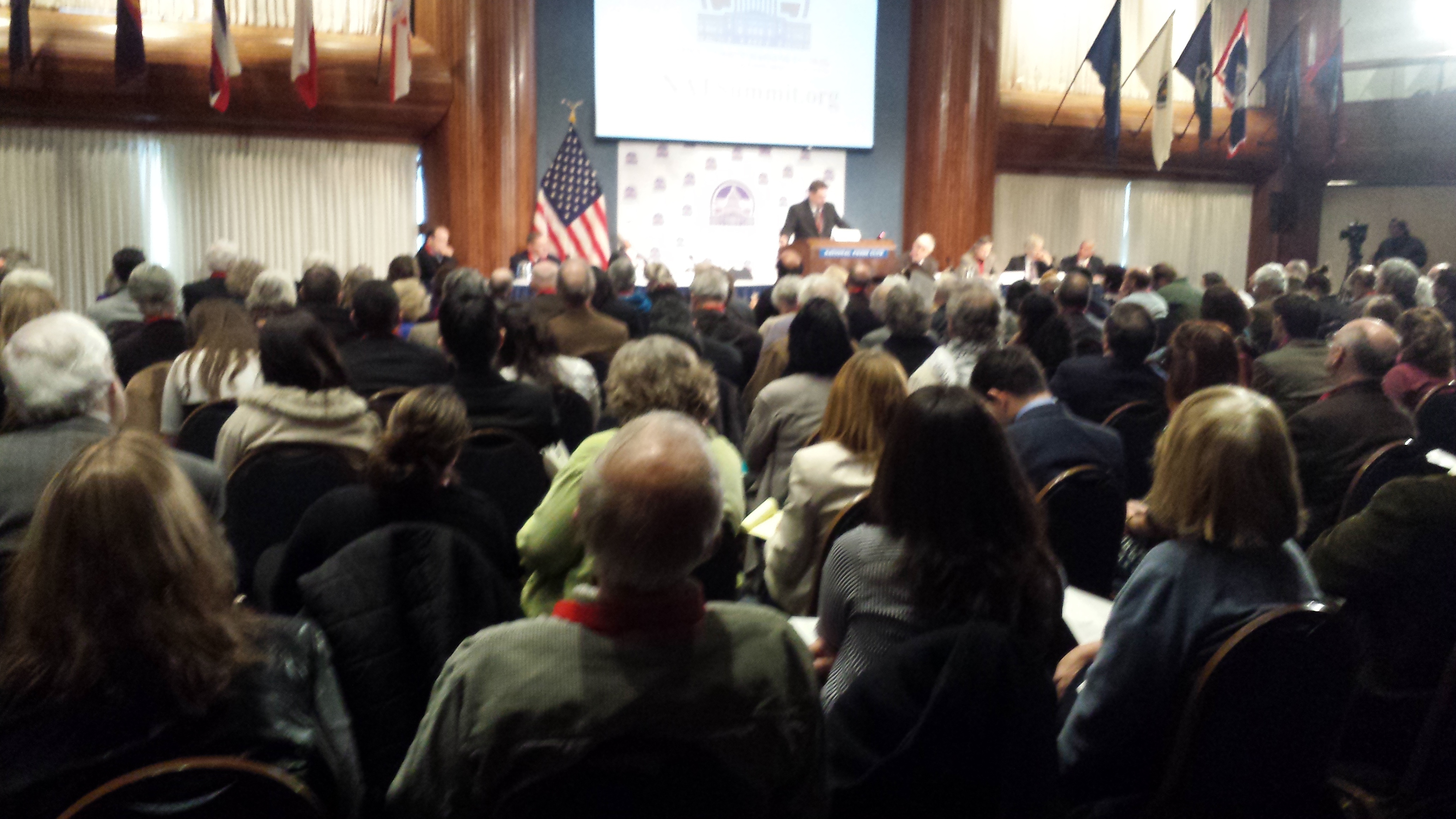 An array of top experts testified at the National Summit to Reassess the US-Israel Special Relationship, an all-day event on March 7th at the National Press Club.
Among the speakers were high level national security experts, Congressional representatives, and diverse authors and analysts on this subject.
The Summit can be viewed in its entirety at http://www.c-span.org/video/?318179-1/reassessing-usisrael-relations
Full speaker bios are at http://natsummit.org/speakers.htm
CNI President Alison Weir's remarks can be viewed at at http://alisonweir.org/journal/2014/3/9/my-talk-at-natonal-summit-to-reassess-the-us-israel-special.html
PHOTO: M.E. "Spike" Bowman, specialist in national security affairs and former Deputy, National Counterintelligence Executive, speaks at National Summit on March 7th in National Press Club. Photo by Alison Weir.
Posted by
Philip Giraldi
on Mar 9 2014 . Filed under
Commentary & Analysis
,
Costs to the U.S.
,
Featured articles
,
Israel Lobby
. You can follow any responses to this entry through the
RSS 2.0
. Both comments and pings are currently closed.