Vandals Target Christian Village in Galilee
Apr 3 2014 / 11:34 pm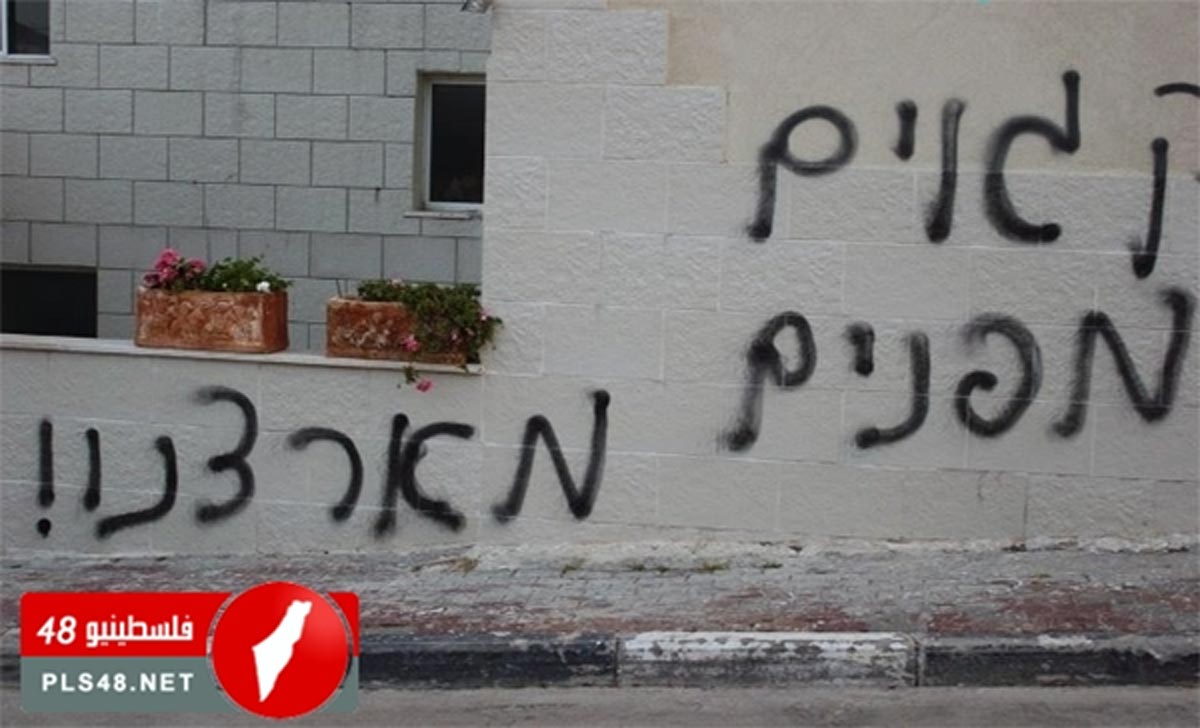 IMEMC – Suspected Jewish vandals, on Thursday, slashed the tires of over 40 cars and sprayed racist graffiti in a predominantly Christian town, in the Galilee area of northern Israel, according to Israeli media sources.
The perpetrators sprayed "Only goyim should be evacuated from our land" on a wall in the village of Jish, a Maronite majority village of some 3,000 residents.
The attackers also slashed the tires of 40 cars, Ma'an News Agency has reported.
Israeli police have opened an investigation into the incident, and labeled the incident a suspected "price tag" attack.
On Tuesday, vandals sprayed anti-Christian graffiti on the walls of a convent west of Jerusalem and damaged vehicles parked nearby.
Slogans including "Mary is a cow", "price tag" and "America (is) Nazi Germany" were sprayed in Hebrew on the walls of the Roman Catholic sanctuary.
Last July, two suspects were arrested in connection with the 2012 torching of the door of a Trappist monastery in Latrun, about six miles from the scene of the convent attack.
In the 2012 attack, the arsonists scrawled "Jesus is a monkey" on a nearby wall in an incident that shocked the religious and political establishment.
Posted by
Philip Giraldi
on Apr 3 2014 . Filed under
News from the Middle East
. You can follow any responses to this entry through the
RSS 2.0
. Both comments and pings are currently closed.