Meet Robert Shillman, the Tech Mogul Who Funds Pamela Geller's Anti-Islam Push
May 12 2015 / 1:45 pm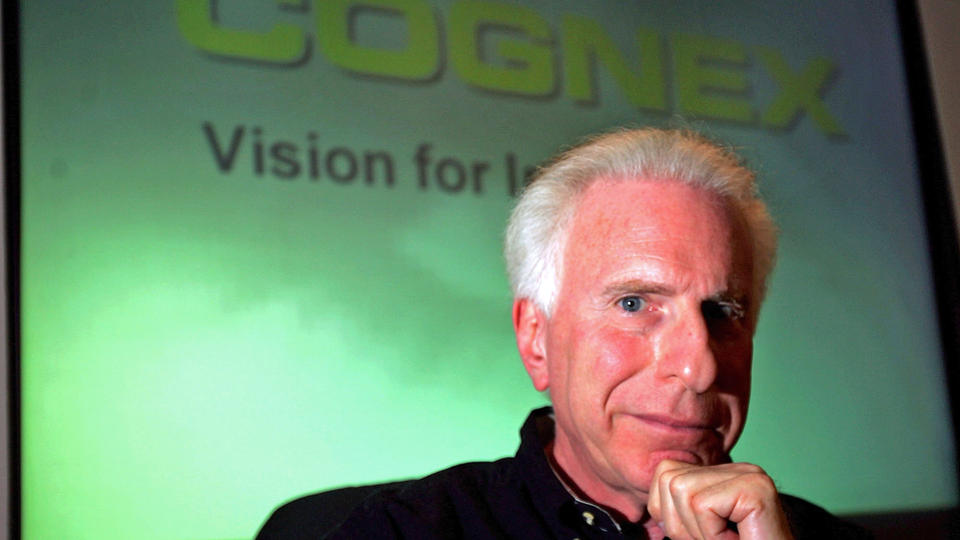 In 2002, Shillman pulled funding from WBUR, an NPR station in Boston, for what he perceived as anti-Israel sentiment…… His Shillman Foundation has funded a number of conservative and pro-Israeli groups, including the Zionist Organization of America…
The Forward/Reuters, May 9, 2015 – By Tim McLaughlin and Mark Hosenball

Robert Shillman heads a publicly traded American technology company called Cognex Corp with a market value of $4 billion. He also says he is a big supporter of last Sunday's Prophet Mohammad cartoon contest in Texas that was attacked by two gunmen who opened fire before being shot dead by police.
In a telephone interview with Reuters from his home near San Diego, California, Shillman said America's free speech is under threat. He added that violent attacks on such events are making people fearful and prone to self censorship. Many Muslims regard depictions of the prophet – such as the caricatures displayed at the event – as offensive and against the religion's teachings.
"It was a terrorist attack on the American way of life," says Shillman, who says he isn't anti-Muslim.
Shillman said he remains a director of the David Horowitz Freedom Center, whose Jihad Watch website helped organize the cartoon event in a Dallas suburb with activist Pamela Geller's American Freedom Defense Initiative.
The Southern Poverty Law Center (SPLC), which tracks what it describes as extremist groups, has called the Freedom Center's founder, the right-wing commentator David Horowitz, "the godfather of the anti-Muslim Movement." The Freedom Center says it "combats the efforts of the radical left and its Islamist allies to destroy American values."
The SPLC also calls Geller's AFDI a hate group because of the way it talks about and depicts Muslims.
Horowitz, in an email, called Shillman "an American hero" who is entirely transparent in his agenda. Horowitz also said the SPLC couldn't produce one statement of his own that was anti-Muslim.
Geller did not return messages seeking comment.
PARIS ATTACK
Sunday's attack had some echoes of the January assault on the offices of French satirical magazine Charlie Hebdo that left 12 dead in what was said to be revenge for its cartoons of the prophet.
As founder of Natick, Massachusetts-based Cognex, which makes machine vision products that help automate manufacturing, Shillman says he is more outspoken than a typical U.S. corporate leader. "Most CEOs are hired guns and their future depends on what their boards think of them. I don't give a f—-."
The Freedom Center, whose P.O. Box address is in Sherman Oaks, California, runs several blogs and websites, including the online FrontPage Magazine and Jihad Watch. Shillman has funded four fellowships for journalists who have have worked on the FrontPage, which is the center's online journal for news and political commentary. He declined to comment when asked if he helped pay for the cartoon contest.
Shillman, who grew up in Boston, says he is an admirer of Geller for her defense of free speech and American democracy. "Blaming Pamela Geller for inciting violence is like blaming a victim of rape for wearing high heels," he said
Dr. Bob, as he calls himself, has the additional title of chief culture officer at Cognex, whose stock has produced a 373 percent return over the past five years. Shillman calls Cognex's 1,300 employees Cognoids and rewards those who reach certain long-service milestones with trips to any one of the Wonders of the World. On their birthdays, U.S. employees get a cake delivered to their homes.
For years, Shillman – who owns about 5 percent of the company's shares – has foregone millions of dollars in salary, bonus and stock options. Cognex donates the money to charity.
Anthony Sun, lead director on the Cognex board, could not be reached for comment.
FUNDS PRO-ISRAEL GROUPS
Shillman has in the past withdrawn support from organizations whose behavior he disagrees with. In 2002, he pulled funding from WBUR, a National Public Radio station in Boston, for what he perceived as anti-Israel sentiment.
His Shillman Foundation has funded a number of conservative and pro-Israeli groups, including the Zionist Organization of America. The ZOA has targeted both academics it perceives have been teaching anti-Israel doctrine and Palestine student groups accused of intimidating Jewish students on U.S. campuses, including a campaign at Shillman's alma mater, Northeastern University in Boston.
Shillman is an emeritus trustee at the university and has given it substantial amounts of money, including $3 million for a classroom building that was then named after him.
Posted by
Philip Giraldi
on May 12 2015 . Filed under
Commentary & Analysis
,
Featured articles
,
Islamophobia
,
Israel Lobby
,
Israeli/Jewish Press
. You can follow any responses to this entry through the
RSS 2.0
. Both comments and pings are currently closed.