Report: Netanyahu held offshore bank account in tax haven
Jan 29 2014 / 8:15 pm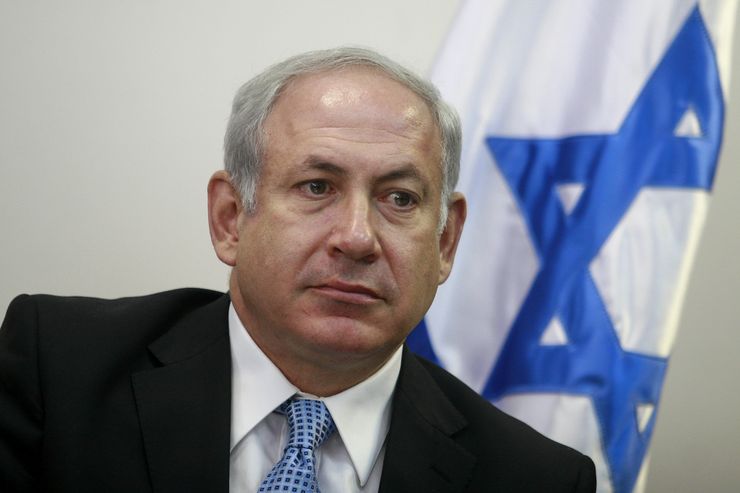 Ynet News, January 15, 2014 – The Israeli daily Globes revealed on Wednesday that Prime Minister Benjamin Netanyahu had previously held a bank account in the Channel Islands, which is a tax haven.
Netanyahu's bank account was active between the years 1999 and 2003, while he took time off from political life, but still maintained his account even after his return to the government in 2002. It should be noted that this activity is allowed by law.
Documents obtained by Globes indicate that Netanyahu transferred funds to a bank account under his name at a branch of the Royal Bank of Scotland in the island of Jersey, which is part of the Channel Islands – an archipelago of British Crown Dependencies in the English Channel that economically depend on the financial sector.
The paper notes that Channel Islands' tax conditions are quite favorable. The Jersey tax rate stands at 0%, and according to experts, this island is an ideal destination as a tax haven for investors, and was ranked first in terms of profitability among global tax havens.
The Globes report further details some movements made in the account. For example, on December 13, 2000, Netanyahu transferred a signed application to his Royal Bank of Scotland account manager, where he requested to transfer $2,468.45 to the attorney office of Shimron, Molho Persky & Co. in Agron Branch of Discount Bank in Jerusalem.
In addition, it was reported that on January 29, 2001, Netanyahu requested to transfer $1,800 to the account of an individual who served as his media consultant during his term as prime minister in the years 1998-1999, but continued to work with him even after shortly retiring from political life. The name of the media consultant was not published. On February 3, 2002, Netanyahu asked to transfer $145,000 from his Jersey account to Lehman Brothers in New York, to a Chase Manhattan Bank account.
The Prime Minister's Office responded to the Globes report: "Once again, your attempt to discredit Prime Minister Netanyahu does not match the facts. This is an account that has not been active since 2003. In 1999, after ending his first term in office as prime minister, he made an investment that had no tax advantage against Israel. The accounts and deposits were fully reported to the authorities in Israel, including the Israel Tax Authority, and were included in capital statements filed by PM Netanyahu to Israeli authorities.".
Posted by
Philip Giraldi
on Jan 29 2014 . Filed under
Commentary & Analysis
,
Costs to the U.S.
,
Israeli/Jewish Press
. You can follow any responses to this entry through the
RSS 2.0
. Both comments and pings are currently closed.